The Most Amazing Songs That Were Released As B-Sides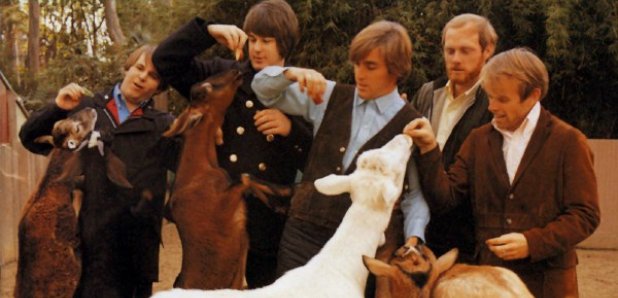 Not all songs are seen as hits when they first come out...
It's hard to imagine all of these songs weren't originally seen as classics, but they were all b-sides when thy were first released.
God Only Knows - The Beach Boys, 1966
B-Side to: Wouldn't It Be Nice?
Paul McCartney called it his favourite song of all time, but the Beach Boys' label thought it was only good enough to be a b-side when it came out! To be fair though, 'Wouldn't It Be Nice?' isn't a bad A-side, is it?
Silver Springs - Fleetwood Mac, 1977
B-Side to: Go Your Own Way
Written by Stevie Nicks, 'Silver Springs' was initially meant to be on the legendary 'Rumours' album, but was bumped off. It later found life as the B-side to the great 'Go Your Own Way' before being re-released as a live version in 1997, for which the band won a Grammy.
I Am The Walrus - The Beatles, 1967
B-Side to : Hello Goodbye
One of The Beatles' quirkier songs, John Lennon pushed for 'I Am The Walrus' to be released as a single, but had to settle for it being the B-Side to 'Hello, Goodbye' when Paul and their producer George Martin disagreed. It's fair to say this is one song that's gone on to surpass its A-side brother.
We Will Rock You - Queen, 1977
B-Side to: We Are The Champions
With two monster hits on one single, some radio stations simply played them back to back. Whether 'We Will Rock You' is better or bigger than 'We Are The Champions' is debatable, but we're surprised that it wasn't thought of as being good enough for an A-side of it's own!
Unchained Melody - The Righteous Brothers, 1965
B-Side to: Hung On You
One of the most covered songs of all-time, The Righteous Brothers recorded the definitive version in 1965. But at the time, Phil Spector viewed it as a throwaway song and consigned it to a b-side. When radio DJ's started playing it instead of 'Hung On You', Spector rang up the stations to complain!

Green Onions - Booker T. & The M.G.s, 1962
B-Side to: Behave Yourself
One of the funkiest instrumentals you'll ever hear with a bass line you can't help but grove to. But when Stax heard it, they thought it was no better than a B-side for the now largely forgotten song 'Behave Yourself'.
Gloria - Van Morrison, 1964
Baby, Please Don't Go
It's been covered by Jimi Hendrix, David Bowie, The Doors and Tom Petty, amongst others, with its "G-L-O-R-I-A" chorus instantly recognisable. But it was just a b-side to the blues cover 'Baby, Please Don't Go' when Morrison released the song with his old band, 'Them', in 1964.
Hound Dog - Elvis Presley, 1953
Don't Be Cruel
One of the all-time great rock songs, incredibly 'Hound Dog' was relegated to the b-side of 'Don't Be Cruel'. The label soon realised they had made a mistake and re-released it, switching the two songs around.