8 Of The Best Ever American Girl Groups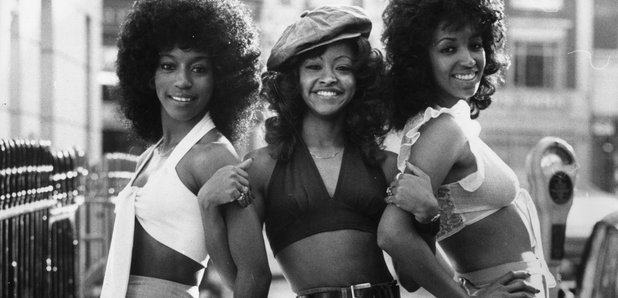 Take a trip down memory lane with a look at some of the original girl-groups and their best hits...
1.The Three Degrees
This trio was born out of Pennsylvania in 1963 and over the years, had 15 different ladies in the line-up. Their biggest hit, 'When Will I See You Again' topped the UK charts in 1974.
Sheila Ferguson, their most famous member joined the group in 1967 to take on the lead vocals and they are still going today!
2. The Emotions
Wanda, Sheila and Jeanette Hutchinson made up this girl group which came out of Chicago, Illinois in 1962.
Thanks to a close relationship with Maurice White from Earth, Wind & Fire, they shot to fame with 'Best Of My Love' co-produced by White. They also performed on the hit, 'Boogie Wonderland'.
3. The Shirelles
Credited with being one of the first ever girl-groups, The Shirelles came about by accident.
Schoolmates Shirley Owens, Doris Coley, Addie Harris and Beverly Lee formed as 'Poquellos' for a school concert, and caught the attention of a classmate's mother who was head of Tiara Records.
After a string of failed releases, they finally scored a no.1 with 'Will You Still Love Me Tomorrow?' written by Carole King and Gerry Goffin.
4. Martha Reeves And The Vandellas
Definitely one of the most successful acts, this retro group was founded in 1960 by friends Annette Beard, Rosalind Ashford and Gloria Williams.
Martha Reeves joined in 1962 and the group was solidified. They signed to the Motown label and had over 26 hits including 'Heat Wave', 'Nowhere to Run' and their most famous - 'Dancing in the Street'.
5. The Pointer Sisters
This family group started out as a duo, then grew to a foursome, but it was as a trio they had the most success.
They formed in 1969 and had most of their successes in the '80s, with hits like 'Jump For My Love', 'I'm So Excited' and 'Slow Hand'.
The group still performs today as a trio rotating members between original members Anita and Ruth Pointer with Ruth's daughter Issa and her granddaughter Sadako.
6. The Marvelettes
With a story similar to The Shirelles, this group of friends won a school talent show and the chance to audition for the Motown label.
The group quickly had success with 'Please Mr.Postman' and were the first all-female group to have a hit with Motown Records.
However, their success dwindled after this because of intense competition from The Supremes and poor promotion from the label.
7. The Ronettes
This trio from Harlem, New York formed in 1959, made-up of sisters Veronica and Estelle Bennett and their cousin Nedra Talley.
They had five Top 40 hits in the U.S. making them one of the most popular groups of the '60s. They won a Grammy for their hit 'Walking in the Rain' but their most famous hit is 'Be My Baby'.
8. The Supremes
Mary Wilson, Betty McGlown, Florence Ballard and Diana Ross formed The Supremes in 1959 and they became one of Motown's most famous groups.
Most of their hits were written by songwriting team Holland-Dozier-Holland who also wrote for Martha and The Vandellas and The Four Tops.
Berry Gordy changed the group's name to Diana Ross & The Supremes in 1967 but she left in 1970 to pursue a solo career.
The group continued after her departure but eventually split in 1977.
Did we miss any of your favourite girl-groups? Leave us a comment.