Nat King Cole's 'Unforgettable' Duet With His Daughter
14 June 2016, 15:45 | Updated: 2 November 2017, 15:29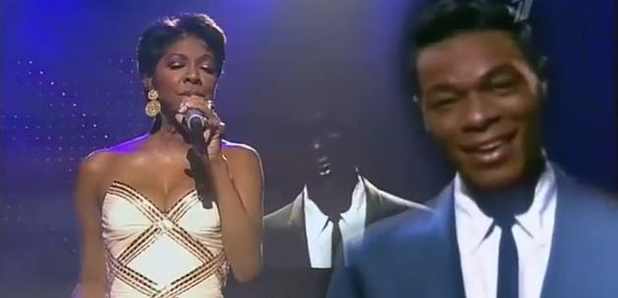 Ahead of Father's Day we look back at one of the great father-daughter duets between Nat King Cole and his daughter, Natalie.
Nat "King" Cole is remembered as one of the great singers of the 20th Century, with his unmistakable, silky smooth tone. And in this video with his daughter, Natalie, who also enjoyed success in the 70s and 80s, the family talent is clearly on display.
Filmed in 1992, Natalie duets with a virtual representation of of her father, who died of lung cancer at the tragically young age of 47 when Natalie was just 8-years-old.
Duets with musicians who are no longer with us is fairly common now, but in 1992 this performance was groundbreaking. Nat's voice was lifted from an old recording then layered over a revised composition, which his daughter then sung with.
This duet was just one from the 'Unforgettable… with Love' album of duets between Natalie and her father, which was released in 1991 and went on to sell 7 million copies.
Natalie sadly passed away on January 1st of this year, but this beautiful performance shows how special her connection with her beloved father was.
Watch the performance now: