Strictly Come Dancing 2018: Who is Neil Jones?
1 August 2018, 14:32 | Updated: 6 August 2018, 15:14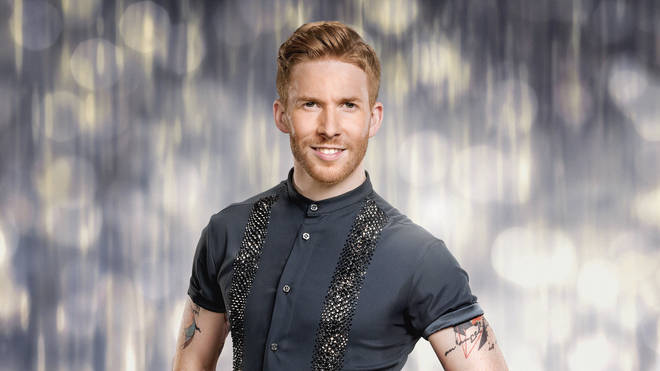 If you've been a fan of Strictly Come Dancing over the years, there's potentially one dancer you've noticed but never actually seen take part.
The dashing redhead is professional dancer Neil Jones, who has featured in the last two series of Strictly, but sadly wasn't partnered up with anyone.
Here's a handy guide to the talented dancer...
Where is Neil Jones from?

Neil Jones is a British dancer, but was born on a military base in Munster, Germany.

Are Neil and Katya Jones married?

Picture: Getty

Yes!

The professional dancers first met in 2008 when Neil stepped up to fill in for Katya's usual partner at a Blackpool competition when she was 18. They later married in 2013.

The couple became four-time British National Champions and three-time World Amateur Latin Champions.

Katya joined Strictly the same time as Neil, partnering Ed Balls in 2016 and winning the competition in 2017 with Joe McFadden.

How old is Neil Jones?

Neil Jones is 35 years old. He is eight years older than his partner Katya Jones.

Katya recently joked that Neil once lied about his age, telling OK!: "It was a complicated time in my life. I was 18 and in a bad place. I was meant to compete but had split up from my partner.

"My mum said we should we should go anyway and my teacher Richard Porter said he had somebody in mind, which turned out to be Neil. He lied about his age."

Neil replied: "I didn't lie! She thought I was younger. She had another try out with a guy who was 26, the same age I was."

Katya added: "I told Neil that this guy was 26 and that he was so old. Neil didn't say a word. When I found out, it was too late as we were already dancer partners and partners in real life."

Why hasn't Neil Jones had a Strictly partner yet?

For 2016 and 2017, Neil was not partnered with a celebrity, but took part in group dances and was on standby for any female celebrity whose partner was unable to dance. Female dancer Chloe Hewitt also performed the same role.

Neil told Radio Times: "It's OK. There's 15 celebrities, so we always knew there was going to be an imbalance. That was my role last year. There's been no changes with the men, so even coming into it – we didn't know until the last minute – but I already had that in my mind.

"I would love to be in the same situation as everyone else purely because of the experience, and when I speak to them each day – 'We're going through this and this is happening' – you'd love to be there.

"But at the same time I love being part of the show and I'm busy with It Takes Two! I'm sure they're going to get me learning some new dances this year."