5 new songs you should hear right now: Cher covers ABBA, NHS Voices and more
6 July 2018, 15:08 | Updated: 6 July 2018, 15:53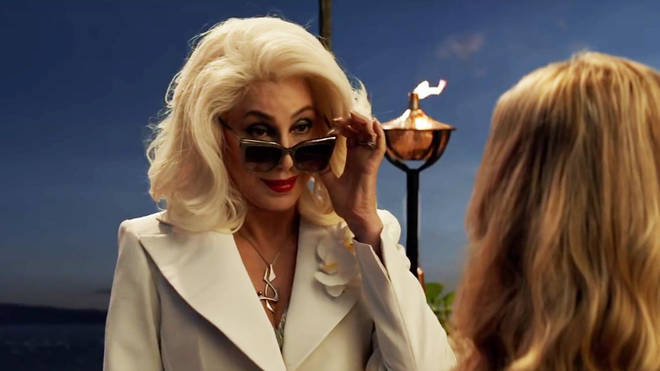 Here's our latest playlist of brand new songs we reckon you guys will love.
NHS Voices - 'With a Little Help From My Friends'

This charity single sees a host of famous voices team up with the Lewisham and Greenwich NHS Choir to cover The Beatles' classic to mark the NHS's 70th birthday this month.

Seal, Beverley Knight, Gabrielle, Guy Garvey, Tony Hadley and Smooth's own Myleene Klass feature on the special record.

Cher - 'Fernando'

Cher covers an ABBA classic for the Mamma Mia 2 soundtrack.

Need we say more?

Shania Twain - 'Soldier'

Country icon Shania is back with a new song, an emotional ballad that sees various soldiers return to their families in the video.

She wrote on Twitter: "My song 'Soldier' is about the heartbreak of having to say goodbye to a loved one. I wanted to make this video to honour the men and women who serve their country everyday. Hope you like it."

Sheryl Crow & St Vincent - 'Wouldn't Want To Be Like You'

Sheryl Crow is back with a brand new song, and it's a duet with singer-songwriter St Vincent, also known by her real name Annie Clark.

"I called her and said, 'I am dying to have you bring your St. Vincent-ness to this," said Sheryl. "And I said, 'You will not hurt my feelings if you don't like the song,'. And I sent it to her, and her response was, '**** yeah.' That was a direct quote, as only Annie Clark can respond, which I loved. She did all kinds of stuff on it, and we pretty much used all of it."

Jason Mraz - 'Might as Well Dance'

Singer-songwriter Jason will be back with his sixth studio album Know in August.

Taken from it, is this catchy little ditty, complete with quirky video.