5 new songs you should hear right now: Passenger, Paul Weller and more
25 May 2018, 17:45 | Updated: 26 May 2018, 21:40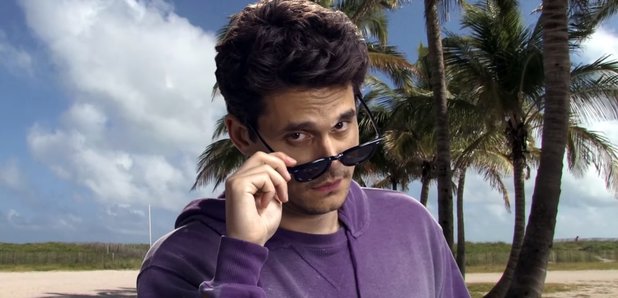 Here's our new playlist of brand new songs we reckon you guys will love.
1. John Mayer - 'New Light'
American singer John Mayer returns with a slice of funky soft rock with his new single, and it's awesome.
Mayer purposely chose the film the music video on a tiny budget, at a place where they film birthday and Bar Mitzvah videos in front of a green screen, and hilarity ensues.
2. Passenger - 'Hell or High Water'
Mike Rosenberg is back with a gorgeous folk ballad from his upcoming new album.
He said of the track: "It's a song about trying to get your head around the complexities of relationships and why, ultimately, a lot of them don't work out."
3. Christine and the Queens - 'Girlfriend'
French singer Christine is back after her huge album Chaleur Humaine, and this is a fantastic 80s-inspired pop track.
The song is the English-language version of a track featuring Dam-Funk, and will feature on her upcoming second album.
4. Tim McGraw - 'Humble and Kind' (Spanish version)
Country legend Tim has just unleashed a Spanish-language version of his 2015 song 'Humble and Kind'.
Now titled 'Nunca Te Olvides De Amar' (Never Forget To Love), Tim said of the song: "In songwriting, language has to rhyme and fit into the phrasing of the melody, so the song doesn't translate exactly word for word. But [translator] Claudia Brant did an incredible job."
5. Paul Weller - 'Aspects'
Mod icon Paul celebrates his 60th birthday today (May 26), but he's not slowing down.
He's back with a brand new song, which will feature on his upcoming 14th studio album True Meanings.