Vote For Your Fave: Paul McCartney Or John Lennon?
28 January 2016, 17:25 | Updated: 2 November 2017, 15:29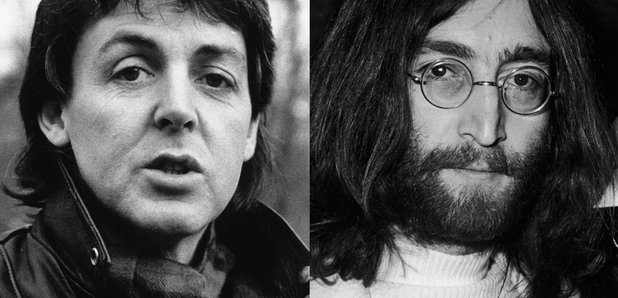 Their tumultuous relationship caused the dissolve of arguably the world's biggest ever group. Are you Team Lennon or McCartney?
Paul McCartney Vs. John Lennon
Welcome to our Star Battles! Every week, we will be putting two artists head to head and asking YOU to decide on your favourite. Vote below!
The Facts
Paul McCartney (1942 - present)
Instruments Played: Vocals, bass guitar, acoustic and electric guitar, piano, drums
Best-Known For: Being the bassist in the world's biggest ever group The Beatles, Wings, the tragic passing of wife Linda McCartney, being an animal right's activist, his publicised marriage breakdown to Heather Mills
Musical Legacy: It goes without saying that McCartney experienced phenomenal success with the Beatles. His songwriting partnership with Lennon is one of the most successful of all-time. 'Yesterday' which he wrote is one of the most covered songs of all time. Wings' 1977 release 'Mull If Kintyre' is still one of the best-selling singles in the UK ever. He has released 24 albums as a solo artist and with Wings.
Awards: An MBE from the British Queen, two-time inductee to the Rock and Roll of Fame (with the Beatles in 1988 and solo in 1999), 6 Grammy Awards (as a solo artist), 4 BRIT Awards (as a solo artist)
Net Worth: According to the website 'Celebrity Net Worth', McCartney is worth $1.2bn.
John Lennon (1940 - 1980)
Instruments Played: Vocals, piano, bass guitar, harmonica and some percussion
Best-Known For: Forming The Beatles, his marriage to Yoko Ono, being a conscientious music-star, campaigning for world peace, being murdered outside his apartment block in 1980
Musical Legacy: Lennon enjoyed mega success with The Beatles before releasing music with Yoko Ono, Plastic Ono Band and on his own. His albums 'Imagine' (1971) and 'Double Fantasy' (1980) (with Yoko Ono) both went to No.1 here and in the States. As a writer, co-writer or performer, he is responsible for 25 No.1 singles in the States.
Awards: An MBE from the Queen which he later returned. As a solo artist, his album 'Double Fantasy' won the 1981 Grammy Award for Album of the Year. Post-humous he was awarded a BRIT for Outstanding Contribution to Music. He was also inducted into the Songwriters Hall of Fame in 1987 and the Rock and Roll Hall of Fame in 1994.
Net Worth: According to website 'The Richest', Lennon was worth $800m at the time of this death.
Now Vote For Your Favourite!