Paul Young's 6 best songs ever
28 December 2017, 20:43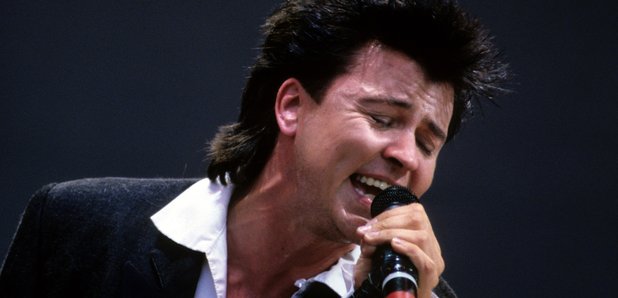 Paul Young became one of the most popular male solo artists of the 1980s, and perhaps the biggest act when it came to blue-eyed soul music.
Not only did he sing the opening line of Band Aid's classic 'Do They Know It's Christmas?', he has also sold millions of records around the world, and currently performs with his band Los Pacaminos.
We've picked a handful of his best-known hits, that we always enjoy hearing to this day:
1. 'Come Back and Stay'
Writer Jack Lee first recorded this song in 1981, before Paul released his own version two years later. It became an international hit and a top five record in the UK. It helped his debut album No Parlez become a huge success.
2. 'Wherever I Lay My Hat (That's My Home)'
This song was a number one hit in the UK, and is famous for its fretless bass line by Pino Palladino. It was originally a 1962 recording by Marvin Gaye, but Paul secured the most famous version.
3. 'Everytime You Go Away'
Hall & Oates first recorded this track in 1980, but never released it as a single. Realising its hit potential, Paul released a cover version in 1985, which landed at number one in the US.
4. 'Love of the Common People'
Co-writer John Hurley first released this track in 1970, and after several cover versions, Paul scored the biggest hit with his take. Not a hit the first time around in 1982, it was re-released and reached number two the year after.
5. 'I'm Gonna Tear Your Playhouse Down'
Soul singer Ann Peebles scored the first hit of this song in 1972, before Paul had a top 10 success with a cover 12 years later.
6. 'Senza Una Donna (Without a Woman)' (with Zucchero)
Italian singer Zucchero first released this song in 1987. He re-recorded the ballad with Paul in 1991, giving him his final UK top 10 it.