WATCH: The World's Most Relaxed Dog Getting A Bath!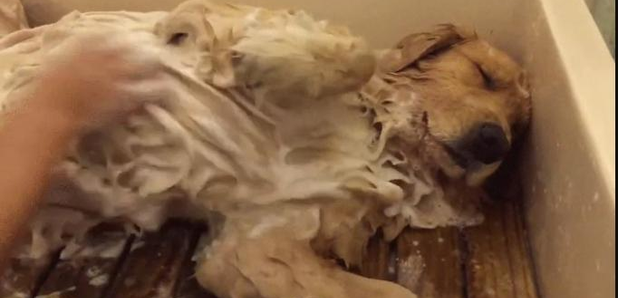 Watching this golden retriever being bathed has made our day.
We'd been looking forward to a relaxing weekend and now this dog has completely inspired us.
A user on the image sharing site Imgur, uploaded these cute gifs of their golden retriever getting groomed and bathed at a doggy spa, and it has made our day.
The pet appears to be completely chilled out as it is brushed, showered, shampooed and blow-dried.
We want to find a spa like this for humans!
Click through the gallery to see every stage of the doggy-grooming:
Cutest dog bath