WATCH: Whitney Houston's Incredible Super Bowl Performance 25 Years Ago
3 February 2017, 16:41 | Updated: 2 November 2017, 15:29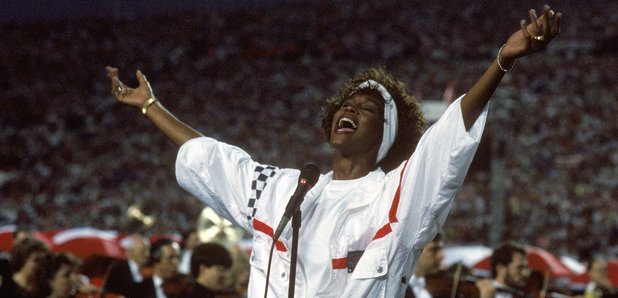 Whitney's performance touched the hearts of a nation that had just entered into war.
Whitney Houston's performance of the American national anthem at the 1991 Super Bowl came at a very poignant moment for the nation.
The U.S. had just entered into The Gulf War so it was a time of tension for the people of America and Whitney's moving rendition struck a chord in the hearts of many.
It's now 25 years since that performance and it is still remembered as one of the best ever.
"And now to honour America, especially the brave men and women serving our nation in the Persian Gulf and throughout the world," the announcer said.
"Please join in the singing of our National Anthem ... sung by Grammy Award winner Whitney Houston."
Houston was just 27 years old at the time but at this point she had already had seven consecutive No.1 hits in the States.
Since her performance back in 1991, many singers have stood in the same the spot including Natalie Cole, Luther Vandross, Cher, Mariah Carey and Billy Joel.
The Super Bowl takes place this Sunday 7th February in Santa Clara, California and Lady Gaga will perform the national anthem.