Rod Stewart's Greatest Cover Versions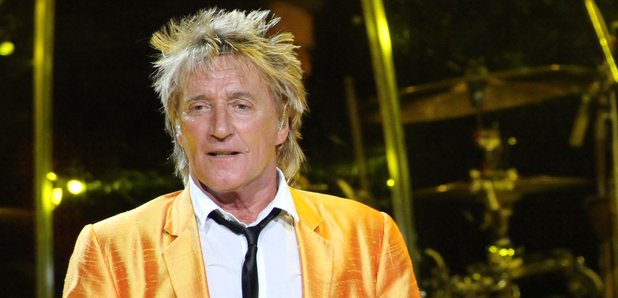 Presenter Dave Brown counts down Rod Stewart's best covers of other artists' songs. You can join Dave weekends on the Smooth Nightshift from 1am.
Rod The Mod has been making hits for nearly five decades and besides having huge success with his own compositions, he's also had great success covering other artists' songs.
Here are 10 of the best covers he's recorded...
1) Have I Told You Lately
Written and recorded by Van Morrison in 1989 for his 'Avalon Sunset' album, Van's is regarded as the classic version. However Rod's 1993 live recording from his 'Unplugged and Seated' album went on to sell 700,000 copies and became a top 5 hit in the UK and U.S.
2) This Old Heart Of Mine
This song was written by Motown legends Holland-Dozier-Holland, recorded by Tammi Terrell/The Supremes and eventually became a hit for The Isley Brothers. Rod recorded it twice – once as an album track and a subsequent single release from 'Atlantic Crossing' in 1975. He also joined up in 1990 with Ron Isley to record a duet version that became a top 10 U.S. hit.
3) Pretty Flamingo
This was made famous as a worldwide hit for Manfred Mann in 1966 but thought to originate from an earlier 1964 recording by soul singer Tommy Vann. Rod's version can be found on his 'Night On the Town' album.
4) Sailing
Originally written and recorded by The Sutherland Brothers in 1972 and covered by Rod on his 'Atlantic Crossing' album in 1975, it remains his biggest selling UK single having sold over a million copies.
5) The First Cut Is The Deepest
Written by Cat Stevens in 1967 and originally recorded as a hit single by P.P. Arnold in the same year, Rod's version went to No.1 in the UK in 1977 as one half of a double A side featuring his version of 'I Don't Want to Talk About It'.
6) Downtown Train
Originally written and recorded by the legendary Tom Waits in 1983, Rod's 1989 version won him a Grammy nomination and a top ten spot in the UK and U.S. charts and a No.1 spot in Canada.
7) Oh No, Not My Baby
Written by the legendary Carole King and Gerry Goffin and originally a U.S. hit in 1964 for soul singer Maxine Brown, Rod's version peaked at No. 6 in The UK charts in 1973.
8) Some Guys Have All The Luck
This was originally a 1973 U.S. hit for R&B vocal group The Persuaders although it's known as a cover in this country by Robert Palmer and reggae star Maxi Priest. In 1984, Rod's version was a top 20 hit in the UK and U.S.
9) The Rhythm Of My Heart
This nod to Rod's Scottish heritage started out life as a recording by Dutch Rocker Rene Shuman in 1986. Rod's bagpipe-laiden version from 1991 was a top 3 UK hit and Rod performed the song at the opening ceremony of The Commonwealth Games in 2014 in Glasgow.
10) Shotgun Wedding
This is a throwback to Rod's mod days, originally a hit in 1966 for Roy C, it was a top 30 UK hit for Rod in 1993.
Which Of Rod's Covers Is Your Fave? Let Us Know In The Comments!