Ross Kemp: His new series, height, wife, acting history and other facts
3 September 2018, 23:05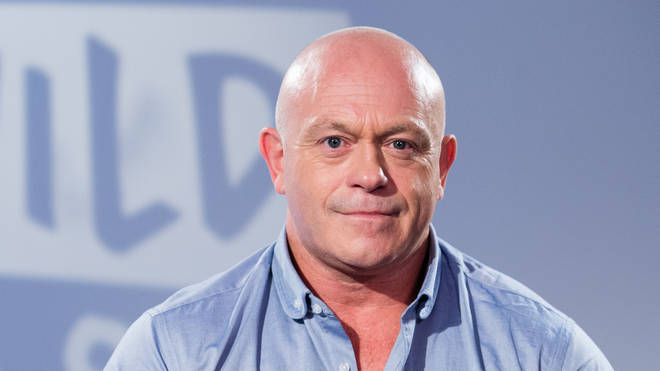 Ross Kemp is arguably one of the most underrated TV stars of his generation.
From his days as hardman Grant Mitchell in EastEnders to his award-winning documentaries, the former EastEnders actor has been a very busy man.
He's back with a new series, and here's all the big facts you should know about the talented presenter.
Ross Kemp new series: When is Ross Kemp and the Armed Police on?

Ross Kemp's next special is Ross Kemp and the Armed Police, which airs on ITV on Thursday, September 6.

The programmes sees Ross don a bulletproof vest and join armed police forces on raids across the UK.

In 2004, Kemp filmed Ross Kemp on Gangs, a documentary series about the impact of modern gang culture in the UK and around the world. He has since followed this up the documentaries including Ross Kemp in Afghanistan, Ross Kemp in Search of Pirates, Ross Kemp: Battle for the Amazon and Ross Kemp: Extreme World.

Ross Kemp wife and kids: Is he married and does he have any children?

Ross Kemp and wife Renee O'Brien.

Picture: Getty

In 2002, Ross Kemp married Rebekah Wade, then editor of The Sun. In 2005, Wade was arrested following an alleged assault on Kemp. He refused medical attention for a swollen lip, and no action was taken. Four years later, Kemp and Wade divorced.

In October 2010, Kemp became a father to a baby boy with his then-partner, Nicola Coleman, who was his makeup artist.

Kemp then married Australian Renee O'Brien in 2012. Three years later, Kemp announced that he had become a father for the second time to a baby boy.

In September 2017, Kemp revealed that he had become a father again, with twin baby girls.

Ross Kemp acting career: What are his biggest roles?

Ross Kemp's best-known acting role is Grant Mitchell in the soap EastEnders, making his debut in February 1990. After leaving in 1999, he has returned here and there, the most recent stint being in 2016.

He also starred as the lead in ITV's A Christmas Carol in 2000, and starred in Without Motive, In Defence and Ultimate Force, playing Army Staff sergeant Henry Garvie.

In 2005, Kemp had a famously hilarious appearance as himself in Ricky Gervais and Stephen Merchant's Extras.

Ross Kemp height: How tall is he?

Ross Kemp is thought to be 5 ft 10 in (177.8cm), according to Celeb Heights.

Ross Kemp brother: How big is his family?

Ross Kemp has one brother, Darren Kemp, who is also a filmmaker for the BBC.

He has produced programmes including Panorama, Love and Hate Crime, Murdered by My Boyfriend and Inside the Commons.

Kemp's mother Jean was a hairdresser, and his father John was a Detective Chief Inspector in the police force.

Ross Kemp age: How old is he?

Ross Kemp was born on July 21, 1964.

He celebrated his 54th birthday in 2018.