6 amazing songs that were never released as singles
2 October 2017, 14:11 | Updated: 2 November 2017, 15:29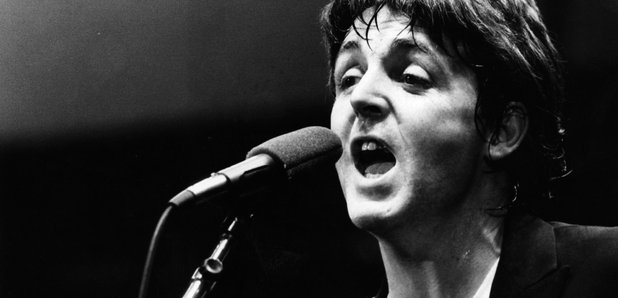 After decades of singing along to our favourite tunes in the car or the shower, it can be easy to forget that some of them were never actually hits.
We've collected a handful of absolute classics that we all love at Smooth, but were amazed to hear that they were not released as official singles in the UK.
1. Stevie Wonder - 'Isn't She Lovely'
Taken from his 1976 album Songs in the Key of Life, this song was a celebration of the birth of Stevie's daughter Aisha.
Although it was released to radio stations at the time (omitting the album version which featured Aisha's baby noises), it wasn't actually released. This was because Stevie apparently asked Motown to not issue it as a 45rpm single.
It wasn't until 2012 that it even reached the UK chart, and even then it only reached number 94!
2. Carole King - 'You've Got a Friend'
Carole wrote this song for her best-selling Tapestry album in 1971, with James Taylor among the backing musicians on the song.
However, it was her close friend James who went on to score a huge hit with his own cover version in the same year.
While Carole's version has gone on to be as well-known as Taylor's cover, it was never officially released on its own.
3. Van Morrison - 'Brown Eyed Girl'
It's probably his best-known song, but somehow it never troubled the UK top 40.
While it was a big hit in the States at the time, this 1967 track was never released properly in the UK.
In 2013, it reached a new peak of 60 in the UK, thanks to downloads.
4. The Beatles - 'Here Comes the Sun'
George Harrison wrote this classic Beatles ditty for the iconic Abbey Road album in 1969.
However, it was not selected as one of the LP's single releases. Despite this, it has gone on to become one of the best-loved Beatles tunes ever.
It has since been covered by the likes of Gary Barlow, Sheryl Crow and Paul Simon among many others.
5. Paul McCartney - 'Maybe I'm Amazed'
It's one of Sir Paul's most memorable songs of all time, but he didn't actually bring it out as a single at the time.
Recorded for his debut solo LP McCartney in 1970, he later scored a top 10 hit in America with a live recording by his band Wings.
Sir Paul dedicated the song to his wife Linda, who helped him get through the break-up of the Beatles.
6. Fleetwood Mac - 'Songbird'
Rumours was so full up with perfectly formed pop rock tunes, that not all of them could be released as singles at the time.
One of these was Christine McVie's ballad 'Songbird', which she apparently wrote in just half an hour.
Perhaps the best-known version is American singer Eva Cassidy's cover, which was released in 1998, two years after her death.