7 classic songs that were written about other artists
1 May 2018, 15:54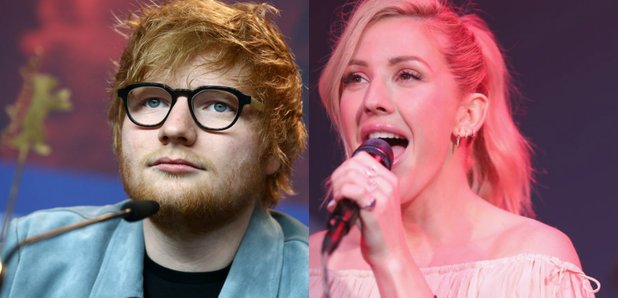 Musicians have often said how other fellow artists have influenced them in some way or another.
But sometimes, they want to pay their respects even further, by making a song about other artists.
These may be heartfelt tributes, or perhaps angry songs of vengeance. Either way, here are some of the most famous examples of when singers wrote songs about their peers...
1. Stevie Wonder - 'Sir Duke'
About: Duke Ellington
This funk anthem was written in tribute to jazz legend Duke Ellington, who had died in 1974. The lyrics also refer to Count Basie, Glenn Miller, Louis Armstrong and Ella Fitzgerald.
Stevie later said: "I knew the title from the beginning but wanted it to be about the musicians who did something for us. So soon they are forgotten. I wanted to show my appreciation."
2. John Lennon - 'How Do You Sleep?'
About: Paul McCartney
The song makes angry and scathing remarks aimed at Lennon's former Beatles bandmate McCartney.
Lennon wrote the song in response to what he saw as personal slights by McCartney on the his Ram album. The track also included a slide guitar solo played by George Harrison.
3. Ellie Goulding - 'On My Mind'
About: Ed Sheeran
Ellie has denied that this song is about anyone in particular, but fans have speculated for years that it's actually a response to Ed's song 'Don't', which was written about Ellie.
With lyrics like "Next thing that I know I'm in a hotel with you, You were talking deep like it was mad love to you, You wanted my heart but I just liked your tattoos", we can certainly guess who it may have been aimed at.
4. Take That - 'Shine'
About: Robbie Williams
While Gary Barlow and Take That have never actually spoken publicly about the meaning of this song, it's kind of obvious that it's about their then-former bandmate Robbie.
In Robbie's book Reveal, he speaks about how he always assumed the song was about him, and they didn't exactly deny it!
5. Don McLean - 'American Pie'
About: Buddy Holly
'The Day the Music Died' is so synonymous with the tragic deaths of Buddy Holly, Ritchie Valens and The Big Bopper in a plane crash, that it's easy to forget that no-one called the incident that until Don McLean's tribute nearly two decades later.
The song symbolised the "loss of innocence" caused by the deaths of his heroes in the crash.
6. Scritti Politti - 'Wood Beez (Pray Like Aretha Franklin)'
About: Aretha Franklin (obviously)
This song's title is a reference to Aretha Franklin's 'I Say a Little Prayer'.
Frontman Green Gartside was a big fan of the Queen of Soul, and paid tribute to the singer in this underrated synthpop tune.
7. Van Morrison - Jackie Wilson Said
About: Jackie Wilson (again, obviously)
Later a hit for Dexys Midnight Runners, Morrison was "particularly inspired" by a line in Jackie Wilson's song 'Reet Petite'.
Morrison also said later in his career that his vocals are also influenced by the 1950s soul singer, saying that Wilson's hits were an important influence in developing his early vocal style.