10 Songs To Kick Start Your Summer BBQ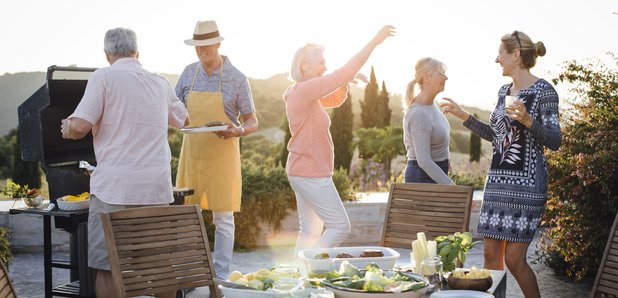 The charcoal's heating up, the Pimm's has been mixed, but don't forget the music...
Summer BBQ season is well and truly under way. If you're hosting one this weekend, here's some perfect party anthems to get everybody in the mood...
10. Dolly Parton - 'Jolene'
This plea to to 'the other woman' will have young and old guests singing along!
9. Bee Gees - 'Stayin' Alive'
Barry Gibb recently followed in Dolly's Glastonbury footsteps. Will anyone at your party hit those falsetto notes?
8. Wham! - 'Club Tropicana'
One of the ultimate summer tunes - and the drinks are free!
7. Andy Williams - 'Can't Take My Eyes Off You'
Bring a dash of Vegas glamour to your BBQ with this showstopper of a tune.
6. Van Morrison - 'Brown Eyed Girl'
It doesn't get much more sing-along than this!
5. Mark Ronson ft. Bruno Mars: 'Uptown Funk'
One for the kids to impress Grandma with their dance moves...
4. The B-52s: 'Love Shack'
All together now: "Tiiin roof! Rusted."
3. Beyoncé ft. Jay-Z - 'Crazy In Love'
Hide any breakables and prepare for some serious shapes to be thrown...
2. Michael Jackson - 'Billie Jean'
Still an effortlessly cool song all these years later.
1. Madonna: 'La Isla Bonita'
A song to bring back memories of hazy summers past.