When is Take That's 30th anniversary tour? Tickets, UK dates, presale and will Robbie Williams appear?
16 July 2018, 22:25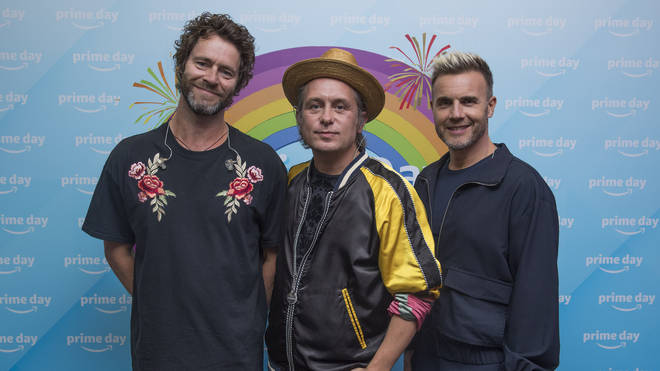 "We've come so far and we've reached so high..."
Take That have announced plans for a special 30th anniversary tour and new album.
But what exactly do Gary Barlow, Howard Donald and Mark Owen have in store? Here are all the details so far...
When is Take That's new tour?

Take That plan to head out on a 30th anniversary tour in 2019. The tour will coincide with a brand new Greatest Hits album.

Howard Donald said: "We're recreating some of the songs for the Greatest Hits. We've got three new songs that we're going to put on the Greatest Hits.

"We want to go to all of the territories that we've never been to before, like South America."

Is there a new Greatest Hits album?

The compilation will see the trio record new versions of their most famous songs, as well as a couple of new tracks.

In July 2018, Gary Barlow tweeted more details, saying that the album will come out later in the year.

"There are some exciting announcements coming from TTIII soon. We've an extremely important release coming this Winter in the form of a Greatest Hits with a twist," he wrote.

"Then in 2019 we will turn our recordings into a live show featuring all the hits from the last 3 decades."

Their "commemorative big box set", could possible feature new tracks that Robbie Williams has collaborated on. A source told The Sun: "The Greatest Hits has been planned for a while, as has Robbie's involvement. Usually, with a release such as this, fresh tracks accompany it to give it a push."

What venues will Take That play at on tour and when will tickets go on sale?

The boys have yet to officially announce any dates or when tickets might be available.

Gary Barlow has said the band hope to play in the US and the Middle East as part of the tour, as well as huge stadiums in the UK and Ireland.

If it's similar to their 2017 Wonderland tour, they will be sold on Ticketmaster, AXS and Seetickets. For that tour, average prices ranged from £60 to £105 plus booking fees.

Will Robbie Williams and Jason Orange appear?

Picture: PA

It will likely just feature Gary, Howard and Mark.

Robbie has said in the past that he hopes to join the boys for their 30th anniversary, but only if Jason Orange also returns.

Sadly, Gary has said that the boys have given up hope on Jason ever making a comeback, so the chances of Robbie's involvement are also up in the air.