The 8 Best Songs For A Sunny Day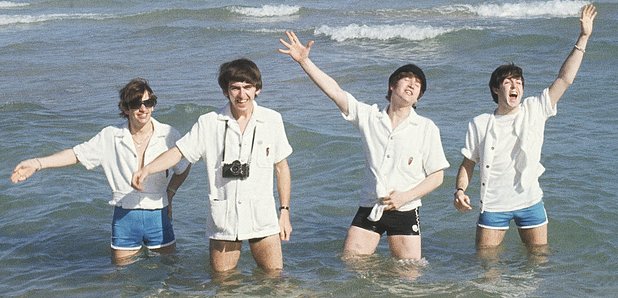 These 8 songs about the sun are guaranteed to bring a bit of light and warmth to any day.
We all know how a song can change your mood, and there are few better to put you in a good one than songs about sunny weather!
Here are 8 of our favourites that will put a smile on your face no matter what the weather.
'Here Comes The Sun' - The Beatles
One of the prettiest songs the fab four ever recorded, George Harrison's gorgeous tune about brighter times coming can always be relied on to make us feel relaxed and happy.
'Sunny Afternoon' - The Kinks
A slightly ironic take on the idea of relaxation - Ray Davies imagines himself as a broke aristocrat - it still manages to evoke the feeling of letting it all go and just, well, "lazing on a sunny afternoon".
'Sun is Shining' - Bob Marley
"Sun is shining, the weather is sweet / Make you want to move your dancing feet" A sensual summer song from Bob that's so hot you can almost feel the heat coming off it!
'The Warmth of the Sun' - The Beach Boys
This gentle, touching song was recorded the morning after John F. Kennedy was killed, which might help explain the touch of melancholy that it carries. A beautiful ode to the simple pleasures we should all cherish and the happy memories that we keep.
'A Place In The Sun' - Stevie Wonder
An early Stevie hit from 1966, the soul legend sums up how we would all like to find a place in the sun to rest up, relax and be ourselves. A beautiful, soulful song from one of the greats.
'Walking on Sunshine' - Karina and the Waves
Unlike most of the songs on this list that make you want to kick back and relax, this one makes you want to get up and dance! Definitely one to get you going on a sunny morning.
'Sunshine on my Shoulders' - John Denver
The legendary folk and country singer wrote this while it was raining, he wanted to capture the feeling of looking forward to better weather. We can definitely relate to that!
'In The Summertime' - Mungo Jerry
This tribute to the endless possibilities of long, carefree summer days is just perfect for giving you those good vibes to forget your worries and enjoy the sunshine.