The Story of... 'Father And Son' by Cat Stevens
8 June 2023, 09:15 | Updated: 8 June 2023, 09:33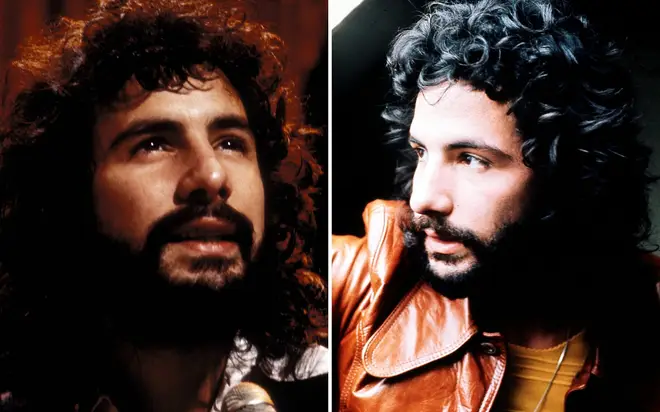 Fathers share an incredibly unique bond with their sons.
That's precisely the relationship that Cat Stevens wanted to emphasise in his gorgeous ode to fatherhood and letting go of their child as they become independent.
'Father And Son' is a story of a father and his son going their separate ways in life without necessarily understanding the reasons why.
It has become one of Cat Stevens' most enduring songs, and continues to leave fathers and their sons around the world teary-eyed.
But who wrote the song and what inspired it? How did it perform after it was released? Has anyone covered it?
Here's all you need to know about Cat Stevens' classic ballad 'Father And Son'.
Who wrote 'Father And Son' and what inspired the song?
Yusuf / Cat Stevens - Father & Son
Cat Stevens wrote 'Father And Son', as he wanted to write a song about the generational divide that inevitably plays out in every family dynamic.
When writing the song, he penned it from the perspective of a father and son in a Russian family during the Russian Revolution, with the son wanting to leave to join the revolution.
Stevens in fact wrote the song for a musical he was putting together in 1969 called Revolussia - which never came to fruition - for a scene where the son declares it's his calling to leave for war and his father wants him to remain with the family.
The song itself has an unusual structure without any verses, which uses the lyrical trick of using a dialogue between the father and son expressing their different perspectives.
In 2020, Cat Stevens (now Yusuf Islam) told Entertainment Weekly: "The song is a testament to the differences we represent to each other, especially in age and traditions. Traditions have a big impact on our lives, and sometimes you've got to walk away."
Did Cat Stevens' own relationship with his father influence 'Father And Son'?
Although 'Father And Son' isn't necessarily about Cat Steven and his father, their relationship did spark the idea behind the song.
Cat's dad, Stavros Georgiou, owned a restaurant in London, and whilst he was trying to get his music career off the ground he worked in the family business as a waiter.
When he eventually signed a record deal at the age of 17, Stavros attempted to convince his son (known to him as Steve Georgiou) that he should decline the offer and help run the family business.
Telling Chris Isaak in 2009, Cat Stevens said: "He was running a restaurant and I was a pop star, so I wasn't following the path that he laid out."
"But we certainly didn't have any antagonism between us. I loved him and he loved me."
How was 'Father And Son' received when it was released?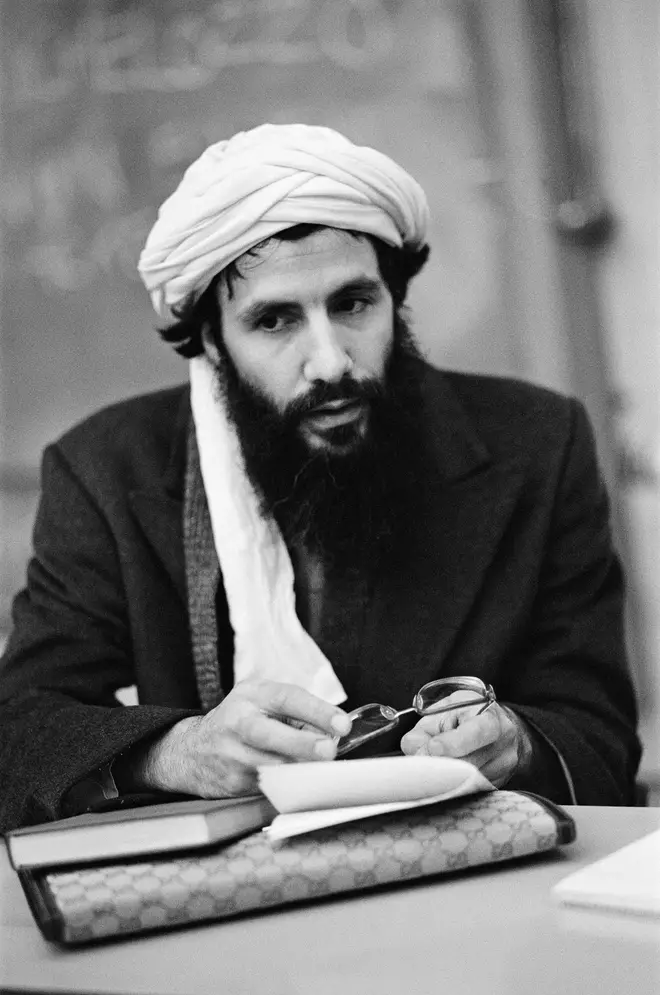 The world first heard 'Father And Son' when it was released on his 1970 album Tea For The Tillerman.
It wasn't even released as a standalone single, but featured as the B-Side to Cat Steven's single 'Moonshadow' which peaked on the UK charts at No.22.
Despite not being released as a single, 'Father And Son' has become one of Steven's most enduring songs and a perennial favourite especially when Father's Day comes around each year.
In 2021, 'Father And Son' was listed as No.408 on Rolling Stone magazine's 'Top 500 Best Songs Of All Time'.
Has anyone else covered 'Father And Son'?
Boyzone - Father And Son (UK Edit)
Plenty of artists have covered 'Father And Son' including Johnny Cash, Rod Stewart, Aled Jones, and Sandie Shaw.
Arguably the most famous cover version however is when Boyzone made their own rendition in 1995 which topped the Irish charts and peaked at No.2 in the UK charts.
It was this version that transformed 'Father And Son' into a timeless classic and one of his most popular songs, with Cat Stevens later duetting with Boyzone singer Ronan Keating on a 2004 re-release.
Cat Stevens recalled being incredibly impressed by the Boyzone version which he revealed in Mojo magazine some years later.
"I was in a Turkish restaurant one day and it came on the radio. One of my children said, 'Dad, isn't that your song?' I said, 'Why, yes it is!' It turned out to be Boyzone."
"It's a nice version and I'm grateful it was a clean-cut group who did it. They're a good bunch of lads."
Has 'Father And Son' been used anywhere else?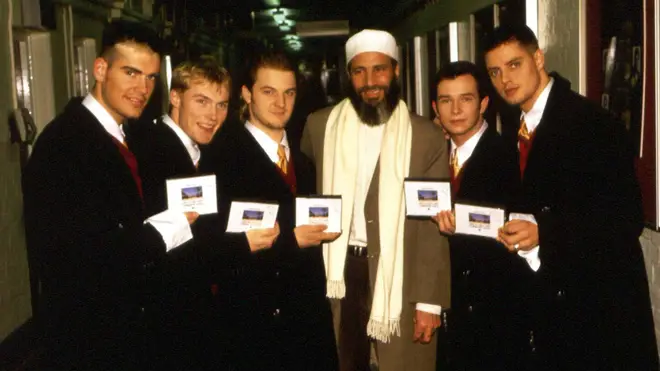 'Father And Son' has featured on numerous films and television programmes over the years because of its sensitive notion of fatherhood and generational change.
In 2017, director James Gunn used the song in Marvel blockbuster Guardians of the Galaxy Vol. 2 where it plays in the film's final scene.
More recently it was used in season 3 finale of US football/soccer comedy series Ted Lasso, where the titular character (played by Jason Sudeikis) returns home to the US and embraces his young son who's eagerly waiting for him.
Emotional Ending | Ted Lasso 3x12 | Season Three Finale
Ted Lasso also used as the very next song in the episode, 'Fight Test' by The Flaming Lips. This song is musically similar to 'Father and Son', and following a settlement, Cat Stevens now receives 75% of its royalties.
Speaking to the Guardian, the Flaming Lips' Wayne Coyne said: "I want to go on record for the first time and say that I really apologize for the whole thing. I really love Cat Stevens. I truly respect him as a great singer-songwriter. And now he wants his money.
"There was a time during the recording when we said, this has a similarity to 'Father and Son'. Then we purposefully changed those bits. But I do regret not contacting his record company and asking their opinion. Maybe we could have gone 50–50.
"I am really sorry that Cat Stevens thinks I'm purposefully plagiarising his work. I am ashamed. There is obviously a fine line between being inspired and stealing. Anyway, Cat Stevens is never going to make much money out of us."
Elvis director Baz Luhrmann wanted to use the song in his 2002 musical drama Moulin Rouge, though Cat Stevens declined because he felt the movie's racy content clashed with his Muslim beliefs.
In a strange twist of fate, the restaurant Cat Steven's father owned was in fact called the Moulin Rouge.
Yusuf / Cat Stevens – Father & Son (live, Yusuf's Café Session, 2007)