Tina Hobley's 5 Favourite Summer Songs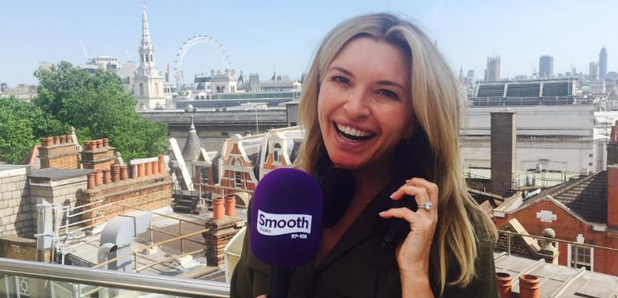 We asked our glamorous presenter for the songs that she loves to listen to at this time of the year.
1. Careless Whisper – George Michael
I am a huge George Michael fan, my first kiss was at a school disco, to this song! I'm so glad you voted it number one in Smooth's All Time Top 500 in 2017!
2. Angels – Robbie Williams
It's a beautiful song, and I was lucky enough to have an intimate performance of this by Robbie and Guy Chambers at a recent birthday party!
3. Hopelessly Devoted To You – Olivia Newton-John
I always wanted to be Sandy, I had the shiny leggings, the leather jacket and the permed hair – gorgeous!
4. Guilty – Barbra Streisand
I've inherited a love of Barbra from my mum, and we both sing along to this whenever we hear it on Smooth!
5. When I Was Your Man – Bruno Mars
Bruno Mars is such a fantastic all around performer, he's like a young Michael Jackson. I saw him live recently and he had us in the palm of his hand! I love this song in particular because it provides a wonderful message to all ex-boyfriends.