Vote: The Best Ever Bond Theme Song!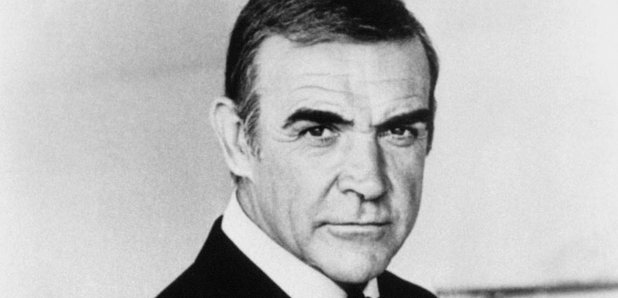 Here's our Top 10 but which one is your favourite? Vote below!
10. A View To A Kill - Duran Duran (1985)
Duran Duran teamed up with composer John Barry to write this 007 theme song which is still the only Bond track to reach number one on the US Billboard.
9. For Your Eyes Only - Sheena Easton (1981)
Blondie originally submitted a song for this Bond movie but producers preferred a different one. Co-writer Bill Conti originally had Dusty Springfield or Donna Summer in mind for the vocals but Scottish singer Sheena Easton was chosen instead.
8. Tomorrow Never Dies - Sheryl Crow (1997)
There was another song considered for this theme tune also. Written by movie composer David Arnold, it was performed by K.D. Lang. It plays during the end credits under the name 'Surrender'.
7. Skyfall - Adele (2012)
This song co-written by Adele and Paul Epsworth is the first Bond theme song to win at the Golden Globes, the Brit Awards and the Academy Awards.
6. Diamonds Are Forever - Shirley Bassey (1971)
Shirley Bassey is the only singer to have performed on three Bond theme songs.
5. Licence to Kill - Gladys Knight (1989)
Eric Clapton was originally one of the artists considered for this Bond theme song but Knight got the job. At over 5 mins, it's one of the longest Bond theme songs.
4. GoldenEye - Tina Turner (1995)
This song was written by U2's Bono and The Edge especially for Tina. It reached number 10 in the UK singles chart.
3. Nobody Does It Better - Carly Simon (1977)
This powerful song for 'The Spy Who Loved Me' was the first ever Bond theme song to be titled differently from the name of the film.
2. Goldfinger - Shirley Bassey (1964)
The recording of 'Goldfinger' lasted through the night because composer John Barry was unhappy with mistakes made by members of the orchestra. However Bassey was not faulted for her incredible vocals, especially the big final note.
1. We Have All The Time In The World - Louis Armstrong (1969)
Here's our number one! Apparently the music legend was ill at the time of recording but still managed to complete the song in one just take.
Now we want you to tell us your number one. Vote below!
Which one of these songs is your fave? Vote in the poll!