Do You Remember These TV Cameos By Music Stars?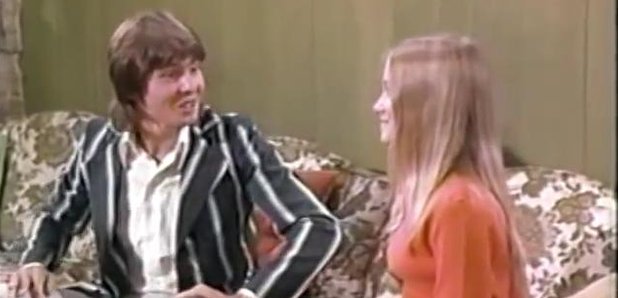 From Barry White on Ally McBeal to Davy Jones on The Brady Bunch, re-watch these classic TV moments.
Davy Jones On The Brady Bunch (1971)
School prefect Marcia promises her classmates she can get The Monkees frontman to their high school prom but is left devastated when she doesn't hear back from him.
However Davy shows up at her house last minute and saves the day. And isn't he every bit as dreamy as she hoped?
Stevie Wonder on The Cosby Show (1986)
When Theo and Denise get into a minor car accident with none other than Stevie Wonder, the musician offers them a visit to the recording studio as a peace offering.
Re-watch Stevie singing 'I Just Called To Say I Love You' with The Huxtables – and can we also point out what a GREAT voice Clair Huxtable (Phylicia Rashad) has?
Michael Jackson On The Simpsons (1991)
In the episode 'Stark Raving Dad', Homer is institutionalised for wearing a pink shirt to work and there he meets Leon Kompowsky who really believes he's Michael Jackson.
Leon and Bart sing 'Happy Birthday Lisa' for the most musical member of the family but we have some bad news...
Although the song was written by Jackson, it was actually performed by impersonator Kipp Lennon because of 'contractual reasons'.
The song is still fantastic though, have another listen:
David Bowie On Extras (2006)
The British icon makes an appearance in Extras and Ricky's character Andy mortifies himself (as always) by trying ever so hard to be 'cool'.
Bowie is inspired to write a song when they meet and the lyrics are hilarious:
"Little fat man who sold his soul, little fat man who sold his dream, chubby little loser…Chubby little loser. National joke…

Pathetic little fat man, no one's bloody laughing, the clown that no one laughs at, they all just wish he'd die. "
Brilliant.
Barry White on Ally McBeal (1999)
Senior lawyer John has some confidence issues and to deal with them, he imagines himself as legendary singer Barry White.
So for his 35th birthday, his girlfriend surprises him with the man himself singing 'My First, My Last, My Everything'.
Watch and copy the dance moves:
Which TV cameo is your favourite?