Top Berry Gordy Signings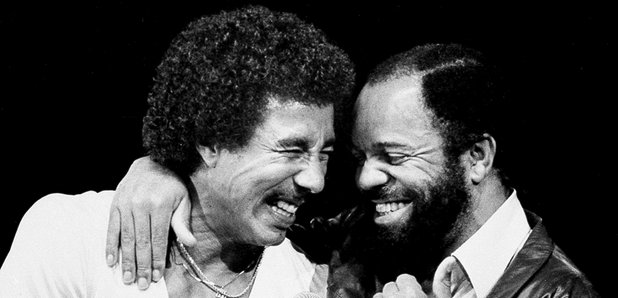 Berry Gordy's Motown label signed a host of huge stars! We count down our favourites.
Four Tops

Wooed by Gordy, the Four Tops joined Motown in 1964, where they became the main male vocal group for the songwriting and production team of Holland-Dozier-Holland, who wrote a string of hits for Motown. 'Baby I Need Your Loving' was one of the group's first commercial hits, and has grown to be regarded as a classic by fans.
Gladys Knight & the Pips

Gladys Knight & the Pips went through a period of turbulence, relineups and lack of hit singles after they first formed, and wouldn't achieve major chart success until signing with Gordy's Motown label in 1966. When they recorded I Heard It Through The Grapevine it became the label's best-selling single ever at that point, selling 2.5 million copies - until a certain Marvin Gaye re-recorded it in 1968 and sold over 4 million copies! Their famous number one hit is, of course, Midnight Train To Georgia.
The Tempatations

Having sold tens of millions of records the Temptations are one of the most successful bands in history, and continue to perform today with one original living member. However the "Classic Five" of the Motown years were Otis Williams, Melvin Franklin, Paul Williams, Eddie Kendricks and David Ruffin.
The Jackson 5 / Michael Jackson

The Jackson 5 were a hugely successful band by anybody's standards but a large amount of their, and superstar brother Michael's solo career, occurred on Epic Records when they deflected from Motown in 1975. However, like many other stellar names of the 20th century music, they began on Motown and one of their best loved songs I Want You Back was released on that label in 1969, becoming a number one hit.
Smokey Robinson & the Miracles

Smokey Robinson and the Miracles have been cited by many as one of the most influential groups signed to Gordy's pioneering label. They scored the label's first million selling record with 1960's Shop Around, and songs such as the Stevie Wonder-written Tears Of A Clown and Tracks Of My Tears (above) lead them to huge further success.
Marvin Gaye
Gaye did much to shape the sound of Motown in the 60s, and his first number one was I Heard It Through The Grapevine in 1968. Hoqwever, later on Gaye would be one of the few artists to successfully break away from the Motown and Gordy reins.
Diana Ross & the Supremes

The most commercially successful of the Motown acts, the Supremes are still the most successful of American vocal groups, with over 12 number ones on the Billboard Hot 100. Of course, one of their three members was a certain Miss Diana Ross, whose own career after the Supremes was an entire other story...
Stevie Wonder

Stevie Wonder signed to the Motown label at the tender age of 11, and continued to perform and record for them until the early 2010s. He became the youngest artist ever to top the US Billboard Hot 100 at 13, when Fingertips soared to the top of the charts. And of course, other amazing work to come included classic album Songs In The Key Of Life in 1976. But we'll leave you with one of Wonder's greatest songs, the awesome Superstition.