8 Of The Best Motown One-Hit Wonders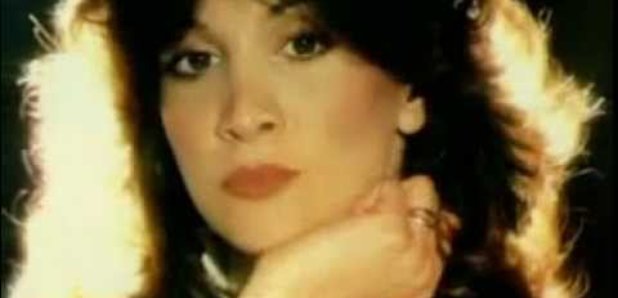 "I've been to paradise, but I've never been to me" and other AMAZING one-off hits from Motown artists.
1. Jimmy Ruffin - What Becomes Of The Broken Hearted (1967)
This classic song was originally intended for group The Spinners but Jimmy Ruffin, the older brother of Temptations lead singer David Ruffin, persuaded the songwriters to let him record it. It went to No.7 in the Billboard Top 100 charts and No.10 in the UK charts. It's Ruffin's most successful song.
2. Don't Leave Me This Way - Thelma Houston (1976)
This was originally a hit for Harold Melvin & the Blue Notes in 1975 but Motown wanted it to be a hit for one of their artists. They assigned it to Diana Ross first but then decided to give it to Thelma Houston in 1977. This was the singer's biggest hit and also won her a Grammy for Best R&B Vocal Performance.
3. Money (That's What I Want) - Barrett Strong (1959)
This song was co-written by Berry Gordy himself and was the first ever hit for the Motown enterprise. It's been covered many times including The Beatles in 1963. In the mid-'60s, Strong turned his attention to songwriting and co-wrote many hits for The Temptations with Norman Whitfield.
4. Do You Love Me? - The Contours (1962)
This was another hit written by Gordy and intended for The Temptations. However they had left Detroit by the time it came to recording and The Contours were given a shot. They were thrilled as their first two singles had failed to chart and they were in danger of being dropped from the label. This song was a huge success, but none of their other songs were.
5. Somebody's Watching Me - Rockwell (1984)
Rockwell is the stage name assumed by Berry Gordy's son to disassociate himself from the family name. He released this song on the Motown label in 1984 and it was one of the biggest hits of the year. Michael Jackson can also be heard singing on the chorus. Although the album with the same name did quite well, none of his subsequent singles did.
6. Indiana Wants Me - R. Dean Taylor (1970)
This song was written and recorded by Canadian singer-songwriter R. Dean Taylor and released on Rare Earth, a subsidiary of the Motown label. It was inspired by the movie 'Bonnie and Clyde' and was a top ten hit in the US and UK.
7. Needle In A Haystack - The Velvelettes (1964)
A young Norman Whitfield produced this song for The Velvelettes which was their biggest hit. The line-up went through various changes over the years until eventually Betty Kelley left the group to join Martha Reeves and the Vandellas.
8. I've Never Been To Me - Charlene (Originally in 1977 but re-released in 1982 on Motown)
When this song was first released in 1977, it didn't even place in the Billboard Top 100, but when it was re-released in 1982, it went to No.3. It was re-discovered by a radio DJ who was also a former Motown employee. He told the label about the attention the song was getting from the airplay and they wanted to re-sign Charlene who had been dropped by the label.