The 8 Most Memorable Musical Performances Of 2015
18 December 2015, 11:37 | Updated: 2 November 2017, 15:29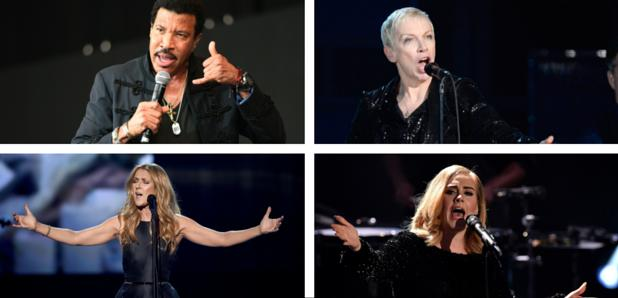 From Stevie Wonder's 'Carpool Karaoke' to an unknown German pianist performing 'Imagine' outside the Bataclan... these are the best musical performances of the year.
1. Adele Performs 'Hello' At The NRJ Awards
Adele returned this year in phenomenal form after a three-year hiatus. Her performance at the NRJ Music Awards in France was the first we'd seen in years and if anything, the singer seemed to only have improved from the break.
Her delivery of 'Hello' is full of emotion and we wouldn't expect anything less.
2. Lady Gaga Pays Tribute To 'The Sound Of Music' At The Oscars
2015 saw the 50th anniversary of the famous Rogers and Hammerstein musical so the Oscars decided to pay tribute.
When Lady Gaga was chosen to perform, many doubted her suitability but Gaga proved critics wrong with a fantastic performance. Even Julie Andrews agreed saying "she hit it out of the ballpark." What a voice!
3. Stevie Wonder And James Corden 'Carpool Karaoke'
We were delighted to see Stevie Wonder in the passenger seat (although at first he's driving!) singing some of his greatest hits with James Corden including 'Superstition,' 'For Once in My Life' and 'Signed, Sealed, Delivered'. The best moment however is when Corden calls his wife so Wonder can sing 'I Just Called To Say I Love You' down the phone.
4. Tom Jones And Jessie J Duet At The Grammys

In a tribute to song-writing pair Barry Mann and Cynthia Well, these former colleagues on The Voice paired up for a performance of 'You've Lost That Loving Feeling' and we couldn't have been more proud of our UK talent!
5. Celine Dion's Tribute At The American Music Awards
French-Canadian singer Celine paid tribute to the victims of the November 13th Paris attacks with a beautiful song by French singer Edith Piaf. She performed 'Hymne A L'amour' against a backdrop of beautiful images of the city.
6. Lionel Richie Takes To The Pyramid Stage
The 'Dancing on the Ceiling' singer won himself a whole new generation of fans this summer when he played at Glastonbury. With hit after hit, Lionel kept the crowd engaged despite the wet weather.
Following the weekend, Richie was back at No.1 in the UK charts after 23 years!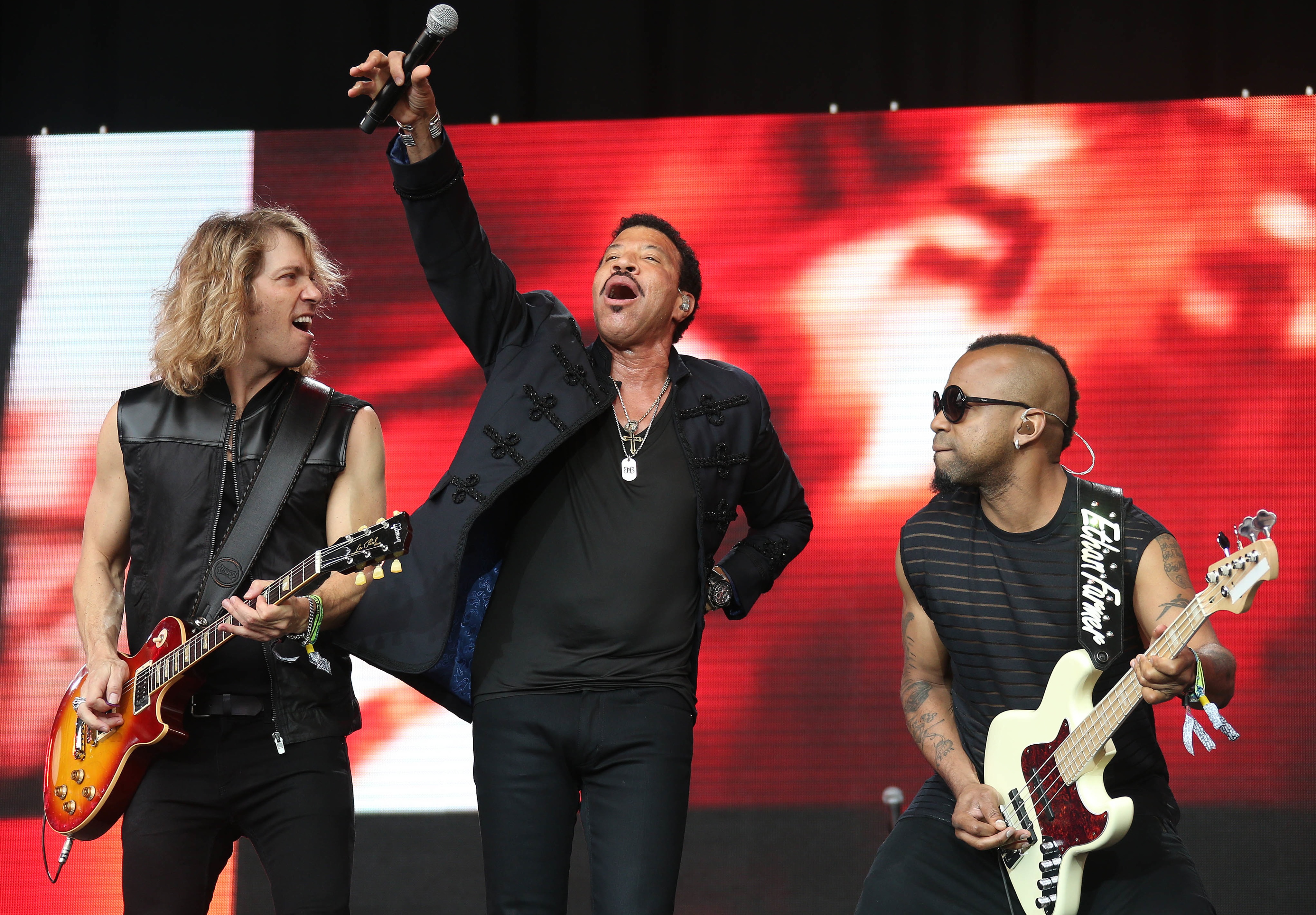 7. Annie Lennox Performs At The Grammys
Annie Lennox performed alongside Irish star Hozier at this year's Grammys. 'I Put A Spell On You' is taken from her sixth album 'Nostalgia' which is a collection of soul, jazz and blues covers. We missed those powerhouse vocals and these two are a perfect music match!
8. Pianist Plays 'Imagine' Outside The Bataclan
At a time when the world needed some hope, German pianist Davide Martello took his piano to the Bataclan concert hall the day after the Paris attacks and began an impromptu performance of John Lennon's 'Imagine'. It was quickly shared on social media as a symbol of peace in troubled times.