Classic Songs Originally Written For Other Singers
27 August 2014, 12:24 | Updated: 2 November 2017, 15:29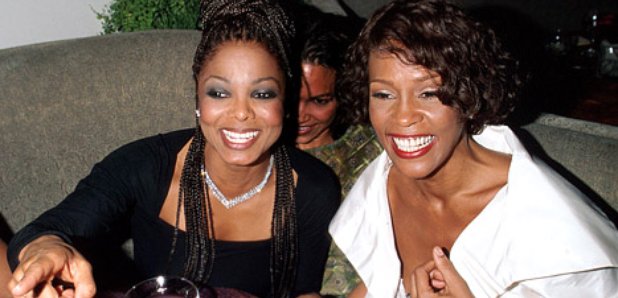 It's not uncommon for classic songs to have been originally written for other artists.
Take a look at this list of hit songs that were originally intended for other artists. And imagine if the original artist HAD recorded any of these - they would all be so different!
How Will I Know
Meant for Janet Jackson, performed by Whitney Houston
One of Houston's most popular and successful songs, 'How Will I Know' was originally intended for Janet Jackson.
Songwriters George Merrill and Shannon Rubicam reportedly approached Jackson's management team with a demo, but it was quickly declined. Thanks to producer Clive Davis, Houston was given the track and the rest is musical history.
Holiday
Turned down by Mary Wilson, recorded by Madonna
'Holiday' actually went to both Phyllis Hyman and then to Supremes founding member Mary Wilson before it went to Madonna.
Call Me
Producer Giorgio Moroder originally asked Fleetwood Mac's Stevie Nicks to help write the lyrics and perform the vocals for but contractual issues got in the way and Moroder turned to Debbie Harry, who co-wrote 'Call Me.'
Hero
Meant for Gloria Estefan, performed by Mariah Carey
Carey had been told that the song would be for Gloria Estefan and even said herself that the song didn't match her own style. However, after playing it for record executives, they insisted that Carey keep it for herself, so she made some adjustments to give it a more R&B style and got herself a hit song.
I Don't Want To Miss A Thing
Meant for Celine Dion, performed by Aerosmith
This song, written by the legendary Diane Warren, was a last minute find for Aerosmith. When Liv Tyler got her first major film role in Armageddon, her father Steve Tyler, lead singer of Aerosmith, was tasked with finding a sentimental song for the film. They eventually found 'I Don't Want To Miss A Thing', which was originally intended for Dion.
Rock Your Body
Meant for Michael Jackson, recorded by Justin Timberlake
Rock Your Body was originally offered to Jackson for his tenth studio album,'Invincible' in 2001. The King Of Pop reportedly rejected it and it was featured on Timberlake's debut album 'Justified' instead.
Unbreak My Heart
Meant for Celine Dion, performed by Toni Braxton
Toni Braxton's biggest hit was actually originally meant for Celine Dion. It was another classic written by Diane Warren, who had a fruitful working relationship with Dion.
It's Not Unusual
Meant for Sandie Shaw, performed by Tom Jones
Sandie Shaw turned this song down but Tom Jones saw it's potential and it became his first hit single. Speaking about the song in an interview in 2011, Jones said "I did the demo on this song when it was being offered to Sandie Shaw. I was just starting out and, God bless her, she said: 'Whoever's singing this, it's his song... I'm indebted to Sandie for being so generous."
What Becomes Of The Brokenhearted
Meant for The Detroit Spinners, performed by Jimmy Ruffin
Motown writers Jimmy Dean, Paul Riser and William Witherspoon wrote this for The Detroit Spinners, but Jimmy Ruffin convinced them to let him try it, and they liked what they heard.
Islands In The Stream
Written by the Bee Gees, 'Islands In The Stream' was meant for Marvin Gaye, however it was recorded instead as a duet by Kenny Rogers and Dolly Parton with the Gibb brothers also providing vocals.
Can you imagine if the original artists had recorded these songs, as planned? The world of music could have been very different!