The Best Songs From Glen Campbell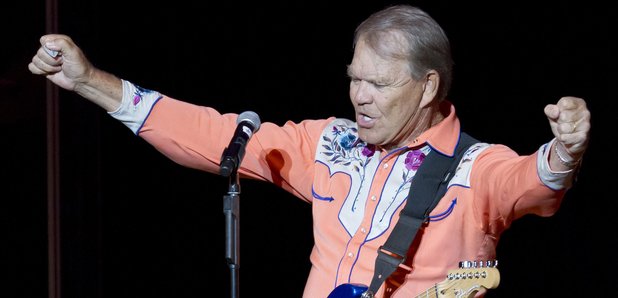 Glen Campbell has sold over 45 million records to date. Here, we pick our favourites.
Born in Delight, Arkansas, Glen Campbell has sold over 45 million records.
Southern Nights (1977)
Glen Campbell chose to record this song because it took him straight back to Arkansas - in his words when he hears "this song, I really feel the need to go back home, float down the Missouri River and fish for bass, real peaceful."
Gentle on my Mind (1967)
This John Hartford composition won four Grammy Awards in 1968, and it was a major hit for Glen Campbell - he wasn't the only one to have success with it, Dean Martin and Aretha Franklin both recording versions.
By The Time I Get To Phoenix (1967)
This was written by legendary American songwriter Jimmy Webb about a love affair he was having at the time. He was only 21 at when he wrote this and it was Glen Campbell's first hit as a solo artist
Galveston (1969)
Another Jimmy Webb composition, about a fictional soldier in the Spanish-American war, and the girl he left behind. Galveston is a city right on the coast of Texas.
I'm Not Gonna Miss You (2014)
Recorded in 2013, this is the final song Campbell expects to release, due to his Alzheimer's diagnosis. The song, which is featured in the documentary, 'Glen Campbell: I'll Be Me', was released in 2014. In 2015, Campbell and fellow songwriter Julian Raymond were nominated for Best Original Song at the 87th Academy Awards.
Wichita Lineman (1968)
Wichita Lineman was another song written by Jimmy Webb in 1968. Campbell's version reached number three on the U.S. pop chart, remaining in the Top 100 for 15 weeks. In addition, the song also topped the American country music chart for two weeks, and the adult contemporary chart for six weeks.
Rhinestone Cowboy (1975)
Campbell heard this played on a American radio station while he was driving to the recording studio. As soon as he got there, he insisted he had a go himself. And we're so glad he did!