Sunshine Songs For The Solar Eclipse
19 March 2015, 11:01 | Updated: 2 November 2017, 15:29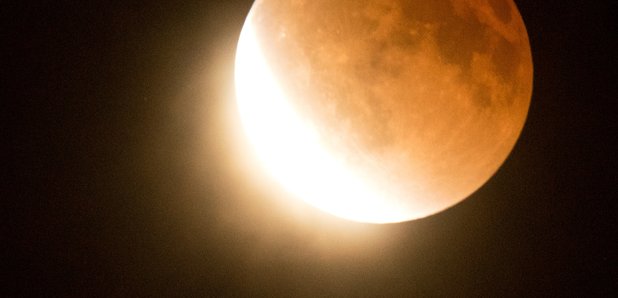 We pick a selection of songs to celebrate the partial solar eclipse.
This Friday (March 20), the UK is set to experience a partial solar eclipse - the Moon will pass in front of the Sun, blotting out up to 98% of its disc and putting much of the UK into a morning twilight.
So, we thought we'd have some fun with a selection of songs inspired by the event. Enjoy!
The Sun Ain't Gonna Shine Anymore - Walker Brothers (1966)
Originally recorded by Frankie Valli, it was the Walker Brothers who enjoyed greater success with their version. It reached number one in the UK, became their highest charting single in the US and it also hit the top 10 in the Netherlands!
Total Eclipse of the Heart - Bonnie Tyler (1983)
This is the only time a Welsh singer has reached the top of the Billboard Hot 100. It was written by Jim Steinman, who wrote most of Meat Loaf's hits. Apparently Meat Loaf was annoyed that he wasn't given the song.
Don't Let The Sun Go Down On Me - Elton John & George Michael (1991)
The pair first performed this together at the Live Aid concert, it was a recording of the duet at a 1991 concert at Wembley Arena that would go on to become the monster hit. Proceedings from the single were divided among 10 different charities for Children, AIDS and education.
Sunshine Of My Life - Stevie Wonder (1972)
Written about Wonder's first wife Syreeta Wright - he legendary singer actually wrote 'Signed, Sealed, Delivered, I'm Yours' with Wright's help too.
Here Comes The Sun - Beatles (1969)
A George Harrison composition, written in Eric Clapton's garden, while taking a break from stressful business meetings. From the album Abbey Road, the last recording sessions the Beatles would be involved in as a band.
Ain't No Sunshine - Bill Withers (1971)
Produced by Booker T. Jones (of Booker T and MG's Fame). Bill Withers was working at a factory making toilet seats for planes at the time he wrote this.
Blinded By The Light - Manfredd Mann's Earth Band (1976)
Originally written and recorded by Bruce Springsteenfor his debut album, but it became when it was released by UK band Manfredd Mann's Earth Band four years later.
A Word Of Advice
Now remember kids, if you are interested in watching the solar eclipse, do NOT look directly at the Sun. Bearded experts have also told us that taking pictures of it on a smartphone could put you at risk of blindness - it's definitely not worth it, is it?
Instead, enjoy the event via indirect viewing or face away from the Sun - it's much safer!