The Best 6 Simon And Garfunkel Songs
23 September 2014, 11:50 | Updated: 2 November 2017, 15:29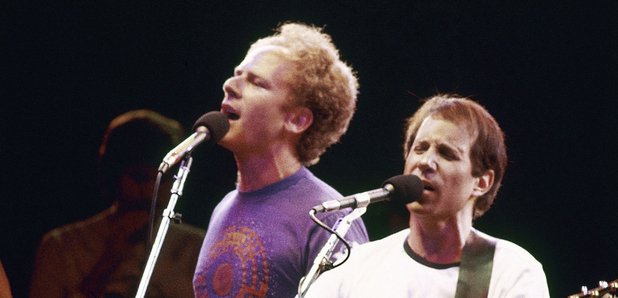 We've selected the best six songs from Paul Simon and Art Garfunkel. Does your favourite feature on the list?
6. Homeward Bound
Paul Simon wrote this whilst stood on the station at Widnes railway station.
He wanted to return home to his then girlfriend Kathy Chitty, who was in London. It peaked at number nine in 1966.
5. Cecilia
First recorded by Simon & Garfunkel for their fourth studio album Bridge Over Troubled Water, Cecilia was released in 1970. When released as a single, it reached number four in the US charts but, unbelievably, this one didn't chart in UK, despite being released as the follow-up to Simon and Garfunkel's number one hit 'Bridge over Troubled Water'.
4. The Boxer
Released in 1969 as the follow-up single to the duo's number one 'Mrs. Robinson, 'The Boxer' reached number seven in the US charts. Apparently, the original recording took over 100 hours to record at various studio locations across America.
3. Mrs. Robinson
When released in 1968, Mrs. Robinson went to number one on the Billboard Hot 100 chart in America. It reached number four in the UK. Of course, an early version of the song appeared in the film The Graduate (1967) and one its soundtrack. The song earned the duo a Grammy Award for Record of the Year in 1969.
2. The Sound Of Silence
Written in February 1964 by Paul Simon in the aftermath of the 1963 assassination of John F. Kennedy, 'The Sound Of Silence' was the duo's second most popular hit after 'Bridge Over Troubled Water' in America. It was re-released in 1965 and reached number one on New Year's Day 1966 in the US and was included in the 1966 album Sounds of Silence. It reached number nine on the UK Singles Chart.
1. Bridge Over Troubled Water
The single reached number one on the Billboard Hot 100 chart in 1970 and stayed at the top of the chart for six weeks. It also took the number one spot in the UK and has gone on to sell over six million copies worldwide. The song won the Song of the Year Grammy in 1971.
What is your favourite Simon and Garfunkel song? Let us know via the comment box below.