The 10 Best Songs That Won The Eurovision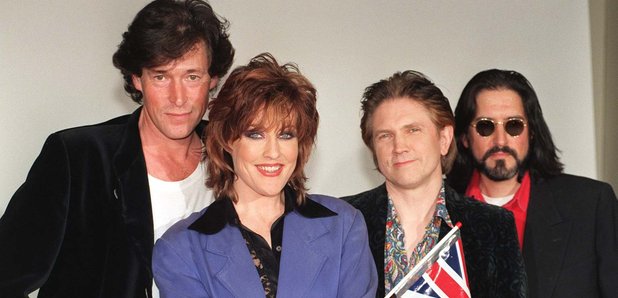 They don't make the Eurovision like they used to... Here are our favourite songs from the contest!
1. Making Your Mind Up - Bucks Fizz (1981)
Bobby G, Mike Nolan, Jay Aston and Cheryl Baker took the trophy in 1981 with this fun song. It went on to be one of the biggest selling songs of the year and we all copied that dance routine!
2. Love Shine A Light - Katrina & The Waves (1997)
Winning in 1997, 'Love Shine A Light' was the group's biggest success since 'Walking On Sunshine' 12 years earlier. A funny story about singer Katrina Leskanich – she was unhappy with the outfit proposed by their costume designer so she ended up wearing a green blouse she'd been wearing all week that she'd bought in a market for £3!
3. Poupee de Cire, Poupee de Son -
France Gall (1965)
This 1965 winner was written by French music legend Serge Gainsbourg and propelled 17-year-old France Gall to stardom. This was the first Eurovision song that embodied the sound of the '60s and brought a more modern feel to the song contest.
4. Puppet on a String - Sandie Shaw (1967)
Sandie was already a big star when she represented the UK in the Eurovision with this catchy tune written by Phil Coulter and Bill Martin. It became a worldwide hit and Shaw recorded versions in French, Italian, Spanish and German.
5. Hold Me Now - Johnny Logan (1987)
Johnny is no doubt one of the stars of the Eurovision winning in 1980 with 'What's Another Year', with 'Hold Me Now' in 1987 and then winning as a songwriter for Linda Martin in 1992 with 'Why Me?'
6. Waterloo - ABBA (1974)
ABBA have long been associated with the Eurovision after winning in 1974 and becoming a massive international group afterwards. Funny thing is, the UK didn't award them a single point on the night!
7. Fly On The Wings Of Love - Olsen Brothers (2000)
Danish brothers Jorgen and Niels Olsen won with this catchy ballad in 2000 and the song became a big hit in Sweden and Denmark. It was subsequently covered by a number of dance groups and became a big hit in nightclubs around Europe.
8. In Your Eyes - Niamh Kavanagh (1993)
This song was part of a three in a row win for Ireland and the Emerald Isle was seen as Eurovision champions for some years, although they now haven't had a win since 1996 (the UK last won in 1997).
9. L'oiseau et l'Enfant - Marie Myriam (1977)
'The Bird and the Child' was the last winning song for France in the Eurovision. At least it was a memorable one.
10. Ne Partez Pas Sans Moi - Celine Dion (1988)
Canadian singer Celine Dion represented Switzerland with this song in 1988 right before she became an international success. 600 million people watched her perform this on the night.