The Perfect Winter Weather Playlist
18 November 2014, 12:00 | Updated: 2 November 2017, 15:29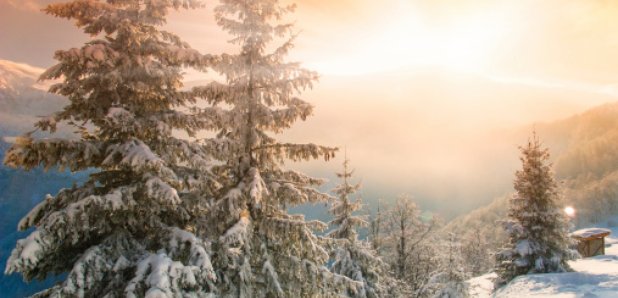 It's difficult to get the motivation to go out in winter. Our advice is don't bother - stay in and snuggle up with these songs.
Hazy Shade Of Winter - Simon & Garfunkel

Whilst his was originally released in1966, it featured on their 'Bookends' album in 1968 and reached number 13 on the Billboard chart. Unsurprisingly for this duo, 'I Felt The Chill Before The Winter Came' is all vocal harmonies that can take the chill out of winter.
>> The 6 Best Simon & Garfunkel Songs
Winter - Rolling Stones
The melancholic 'Winter', features Mick Jagger referencing the "cold, cold winter" and the "hard, hard winter."
Let It Snow, Let It Snow, Let It Snow - Frank Sinatra
>> The Top 10 Very Best Crooners
One of the best-selling songs of all time, 'Let It Snow!' has been covered numerous times but we have a real soft spot for Sinatra's version. This is commonly mistaken for a Christmas song - it doesn't have any Christmas references and so is more a seaosnal song for winter.
All together now... "When we finally kiss goodnight / How I'll hate going out in the storm! / But if you'll really hold me tight / All the way home I'll be warm."
Frozen - Madonna
Released in 1998, Frozen was taken from Madonna's seventh studio album Ray of Light.
Baby It's Cold Outside - Dean Martin
Like 'Let It Snow!', 'Baby It's Cold Outside' is popular during the Christmas season, but it's more of a romantic winter song.
>> The Top 10 Very Best Crooners