The Weirdest Duets Of All-Time
23 January 2015, 15:56 | Updated: 2 November 2017, 15:29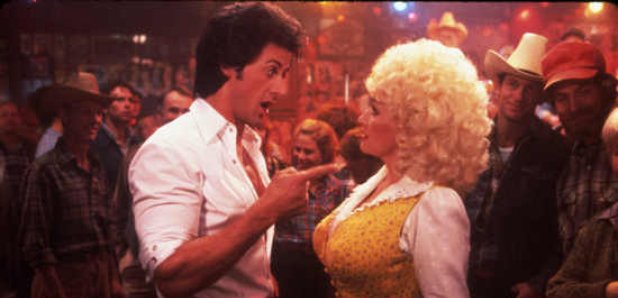 There have been some strange and frankly bizarre song collaborations over the years - we pick the best. Or, y'know, the worst...
With the news that Tony Bennett and Lady Gaga have collaborated on jazz album Cheek To Cheek, we thought we'd take a look at some of the more unusual duets. There have been some strange and frankly bizarre song collaborations over the years - we pick the best. Or, y'know, the worst...
Eminem and Elton John
The pair only collaborated at the 2001 Grammys for a rendition of Eminem's 'Stan' but it's well worthy of a mention in our list. To be fair to the pair, this was supposed to be a bit strange - and it most definitely achieved that!
David Bowie and Marianne Faithfull
The pair duetted for a version of Sonny & Cher's 'I Got Your Babe'. In the video, Marianne Faithfull appears to be dressed as a nun and it's thought to be Bowie's last appearance as Ziggy Stardust. This weird duet was recorded for an American television in October 1973.
Pet Shop Boys and Dusty Springfield
The Pet Boys had enjoyed recent success before their duet with Dusty Springfield was released in 1987. Springfield, however, hadn't had a hit for 15 years. Nevertheless, they joined together to record What Have I Done To Deserve This?, a song which reached number two in both the UK and America. It also led to a resurgence of interest in Springfield's music, so we suppose it can't be all bad.
Blue and Stevie Wonder
A strong contender for the strangest duet ever, this collaboration just makes us think Blue's management team are some kind of magical persuasion masters. The legend that is Stevie Wonder joining forces with a pretty average boy band.
They you remember that Blue also teamed up with Elton John on Sorry Seems to Be The Hardest Word. We want their manager.
Marc Almond and Gene Pitney
'Something's Gotten Hold of My Heart' was recorded by Almond for his 1988 album The Stars We Are and for the single version, he reunited it with its original singer Gene Pitney. It became a number one single in the UK for four weeks in January 1989. We just don't think their two, distinctive voices mix well; what do you think?
Sylvester Stallone and Dolly Parton
Two major stars coming together doesn't always produce a gold-plated hit.
Actor Sylvester Stallone and country music queen Dolly Parton recorded 'Sweet Lovin' Friends,' a duet for their 1984 comedy 'Rhinestone.' The film flopped and track won 'Worst Original Song' at the 1985 Razzie Awards. We still love you, Dolly!
Frank Sinatra and Bono
Legendary crooner Sinatra was known for his duets, recording with the likes of Barbra Streisand and Tony Bennett, but one of the unusual collaborations was with U2's Bono. The pair recorded a version of 'I've Got You Under My Skin' for Sinatra's 'Duets' album.
Marc Bolan and Cilla Black
Did you ever imagine '70s glam rock star Marc Bolan was a friend of Cilla 'Surprise Surprise' Black? Neither did we, but they were and that explains their performance of 'Life's A Gas' on Cilla's television show in 1973. Just so weird.
Have you got a 'weird duet' to suggest? Let us know which musical duo you think are a strange combo via the comment box below.