Vote For The Best Barry White Song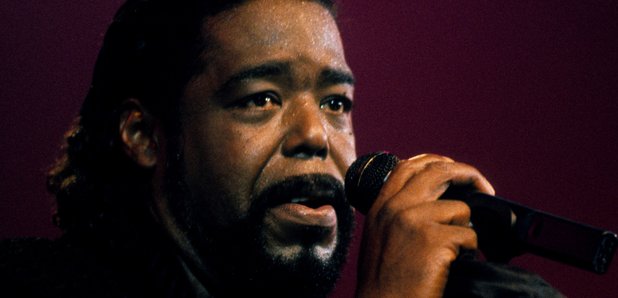 Here's our list of top five Barry White songs - now pick your fave in the poll below!
Barry White grew up in poverty and went to prison for theft when he was a child. He heard the song 'It's Now or Never' by Elvis Presley while in jail and decided to change his course in life. And the rest is history…
5. Never Never Gonna Give Ya Up (1973)
Written and recorded by White for his second album, Stone Gon', it reached number two on the Hot R&B/Hip-Hop Songs and number seven on the Billboard Hot 100 in America. It was released in the UK in 1974 and peaked at number 14 on the UK Singles Chart.
4. I'm Gonna Love You Just A Little Bit More, Baby (1973)
Released in 1973 as the first single from his debut album 'I've Got So Much to Give', the song was a number one hit on the U.S. R&B chart for two weeks and peaked at number three on the Billboard Pop Singles chart. It reached number 23 on the UK singles chart. The single was also certified gold for sales of one million copies.
3. You See the Trouble with Me (1976)
Recorded by Barry White and Ray Parker Jr., this was the second single from White's album 'Let the Music Play.' After its initial release, the song reached number 14 on Billboard's Black Singles chart and number 2 in the UK.
2. Can't Get Enough of Your Love, Babe (1974)
Released as the first single from his album 'Can't Get Enough' in 1974, this song topped the Billboard Hot 100 and U.S. R&B charts and went on to become one of White's most well-known songs. It reached number 8 in the UK.
1. You're The First, The Last, My Everything (1974)
What else could take our number one spot? 'You're The First, The Last, My Everything' is one of White's most popular songs. It was his fourth top ten hit on the Billboard Hot 100 singles chart, reaching number two and it spent a week at number one on the Billboard Hot Soul Singles chart.
In the UK is did even better, spending two weeks at the top in December 1974. It appeared on White's 1974 album Can't Get Enough.
During his career, Barry White achieved 106 gold albums worldwide, 41 of which also attained platinum status. He had 20 gold and 10 platinum singles, with worldwide records sales in excess of 100 million and is one of the world's best-selling artists of all time.
His musical influences included Aretha Franklin, Elvis Presley plus Motown artists The Supremes, The Four Tops and Marvin Gaye.
Barry White died on July 4, 2003 at the age of 56.

Do you agree with number one? Vote in the poll!