Top 5 Otis Redding Songs – Watch And Listen
24 April 2015, 12:13 | Updated: 2 November 2017, 15:29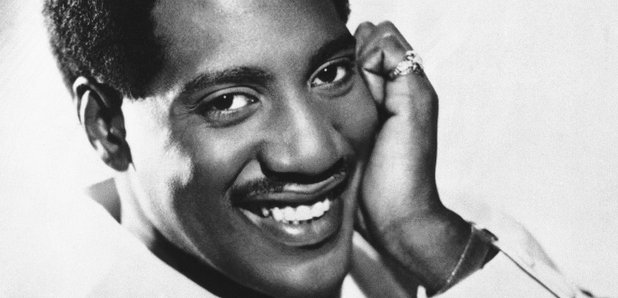 Otis Redding left behind an incredible back catalogue; he remains one of the true kings of soul and his soulful vocals had just the right amount of rawness. We take a look at our top five songs from Otis Redding.
5. My Girl (1965)
Otis Redding covered this Motown favourite in 1965 and gave it a blues twist.
Featuring on his critically acclaimed album Otis Blue: Otis Redding Sings Soul, this wasn't released as a single in America, but Atlantic UK released it in the UK and it peaked at number eleven.
4. These Arms of Mine (1962)
Written by Otis Redding, he was at the time a member of Teacake's Band, consisting of lead guitarist Johnny Jenkins, bassist Pat Teacake and himself, served as the driver for Jenkins. Atlantic Records representative Joe Galkin showed interest in Jenkins and proposed to send him to a studio. On the way to a gig, Redding had the opportunity to perform the songs 'Hey Hey Baby' and 'These Arms of Mine'. The rest, as they say, is history – he left the studio with a contract from Stax!
These Arms of Mine became Redding's first successful single and sold around 800,000 copies. The song was later included in Redding's debut album, Pain in My Heart.
It remains a song that will give you goose bumps.
3. I've Been Loving You Too Long (To Stop Now)
This is Otis Redding doing what he does best; a sad, soulful ballad.
Written by Otis Redding and Jerry Butler, this reached number 21 on the Billboard Hot 100, and was his first Top 5 Billboard R&B chart, peaking at number 2.
2. Try a Little Tenderness (1966)
Considered by many as one of Redding's very best song, this one really showcases his soulful vocals. A slow opener with a frantic ending, this version incorporates parts of the Duke Ellington/Lee Gaines song Just Squeeze Me (But Please Don't Tease Me).
It peaked at number 25 on the Billboard Hot 100. It was sampled by Kanye West & Jay-Z on the song Otis.
1. (Sittin' On) The Dock Of The Bay (1968)
This was recorded by Otis Redding days before his death on December 10, 1967.
It was released posthumously on Stax Records' Volt label in 1968, becoming the first posthumous single to top the charts in the US. It charted at number 3 on the UK Singles Chart and remains one of Redding's best-known songs.
Which Otis Redding song is your favourite? Let us know via the comment box below.