Top 5 Songs By The Drifters - Watch & Listen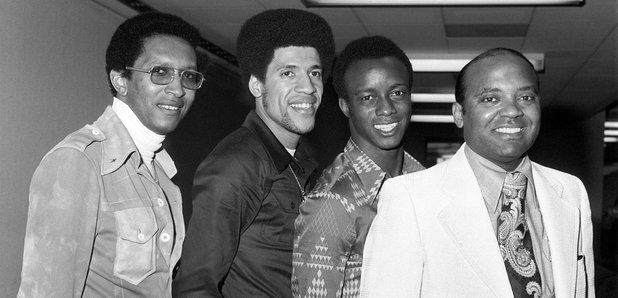 They might have had numerous line-up changes but The Drifters remain an influential vocal group. Take a look at our top 5 songs from the American music group.
The Drifters haven't been the most stable of musical acts; there have been 60 vocalists in their history.
There are two notable versions of the Drifters. The first classic Drifters, formed by Clyde McPhatter, was inducted into the Vocal Group Hall of Fame as "The Drifters" or "The Original Drifters".
The second Drifters, featuring Ben E. King, was separately inducted into the Vocal Group Hall of Fame as "Ben E. King and the Drifters".
In their induction, the Rock and Roll Hall of Fame selected four members from the classic Drifters, two from the second Drifters, and one from the post-Treadwell Drifters. Don't worry, we're confused too!
Save The Last Dance For Me (1960)
In the UK, the Drifters' recording of this song reached number 2 in December 1960. Produced by Jerry Leiber and Mike Stoller, this song was covered by Dolly Parton in 1983 and Michael Bublé in 2006.
Saturday Night At The Movies (1964)
When the Drifters' recording of 'Saturday Night at the Movies' peaked in the R&B Top Ten and the pop Top 20 in December 1964, it was the end of an era. The second group of Drifters, who replaced the first version of the ensemble in 1959, had moved towards producing pop songs.
Come On Over To My Place (1965)
This single reached number nine in the UK in 1965.
There Goes My First Love (1975)
This was number three hit in the UK.
You're More Than A Number In My Little Red Book (1976)
Despite not having as much success in America later in the 1970s, The Drifters continued to have UK chart successes, including 'You're More Than a Number in My Little Red Book', which reached number five on the UK Singles Chart.
What's your favourite song by The Drifters? Let us know!