Top 5 Songs From The Four Tops
17 June 2015, 15:03 | Updated: 2 November 2017, 15:29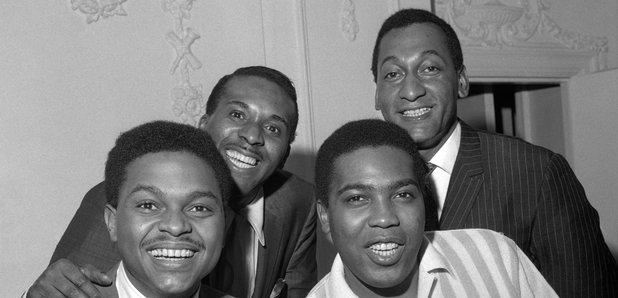 The Four Tops helped to define the Motown sound of the 1960s. Here, we choose their top five songs.
5. Bernadette (1967)
Written and produced by Motown's main production team, the Brian Holland-Lamont Dozier-Eddie Holland partnership, the song is one of the most well-known Motown tunes of the 1960s. It reached number eight in the UK.
4. I Can't Help Myself (1965)
This reached number one on the R&B charts and was also the number one song on the Billboard Hot 100. It was also the Four Tops first Top 40 single in the UK, reaching number 23.
3. Standing In The Shadows Of Love (1966)
Another popular Motown hit, this one reached number two on the soul chart and number six on the Billboard Hot 100 in America - it also reached number six in the UK.
2. Reach Out I'll Be There (1966)
This went to number one in the UK, becoming Motown's second UK chart-topper after The Supremes hit 'Baby Love'.
1. It's The Same Old Song (1965)
It's The Same Old Song was created and released within 24 hours. It reached number five on the Billboard Hot 100 and number two on the Billboard R&B Singles chart. It wasn't quite as successful in the charts in the UK, reaching number 34. However, it has become one of the Four Tops' signature songs.
What's your favourite song from The Four Tops? Let us know via the comment box below.