Top 6 Donny Osmond Songs - Watch & Listen
31 October 2014, 06:00 | Updated: 2 November 2017, 15:29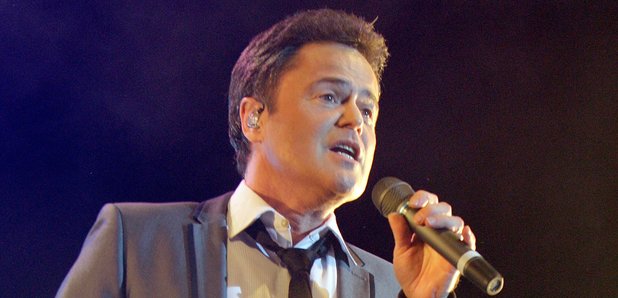 We pick the six top Donny Osmond songs. Vote for your favourite.
To celebrate the release of Donny Osmond's 60th album, 'Soundtrack of My Life', we have picked his six top songs. Does your favourite feature? And don't forget to vote for your favourite via the poll below.
6. Puppy Love (1972)
Originally recorded by '60s star, Paul Anka, 'Puppy Love' was revived by Donny Osmond in 1973. Osmond's version reached number three in America and reached the top spot on the UK Singles Chart – a position it held for five week.
5. The Twelfth Of Never (1973)
Recorded originally by Johnny Mathis, Donny Osmond released his cover version in 1973 – taken from his Alone Together album. It went on to become his second number one single in the UK; in the US it peaked at number eight.
4. Young Love (1973)
In 1973, Donny Osmond recorded a version of 'Young Love' – it was yet another hit in both America and the UK, reaching number 25 on the Billboard Hot 100 and number one on the UK Singles Chart. It held the top spot for four weeks.
3. Too Young (1972)
Whilst Nat King Cole's version is probably the best-known, Donny's version didn't do too badly either; it spent eight weeks on the charts in America, with a peak position of number 13. In the UK, it reached number five.
2. When I Fall In Love (1973)
Another Nat King Cole classic, Donny's 1973 version reached number four in the UK.
1. Why (1972)
Originally recorded by Frankie Avalon in 1959, Donny Osmond recorded the song in 1972 - it peaked at number 13 on the Billboard Hot 100 and number three on the UK Singles Chart.
Which of these is your favourite Donny Osmond song? Vote in our poll below now:
What's Your Favourite Donny Osmond Song?