The Best Ever Movie Songtrack Songs
12 August 2015, 16:52 | Updated: 2 November 2017, 15:29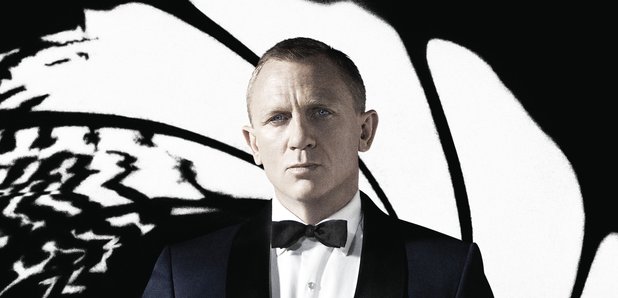 We've compiled a list of some of the best songs from movies. Have we left your favourite out? Let us know below!
The Movie: Ghostbusters
The Song: Ghostbusters, Ray Parker Jr.
One of the most popular movie songs of all time, Ghostbusters became an instant classic.
The Movie: Skyfall
The Song: Skyfall by Adele
Since the moment Adele revealed she was singing this Bond theme (via Twitter), it was destined for greatness. Recognised with multiple awards, including an Oscar, this sealed Adele's success in America.
The Movie: Pretty Woman
The Song: It Must Have Been Love, Roxette
This song cuts in just as Vivian (Julia Roberts) leaves rich man Edward (Richard Gere) and we start to worry that they won't live happily ever after. But then we remembered it was Hollywood. Still, this is not a song to listen to if you're going through a breakup!
The Movie: Live and Let Die
The Song: Live and Let Die, Paul McCartney and Wings
When it comes to songs from the movies, Bond themes are ever-present. According to interviews with Paul McCartney, he wrote this quickly and easily - and although he was initially asked to write a song for someone else to perform, he only agreed to the project if he and his band Wings could record it.
The Movie: 9 to 5
The Song: 9 to 5 by Dolly Parton
Dolly Parton won two Grammys for this classic number. She also starred in the movie as secretary Doralee.
The Movie: Frozen
The Song: Let It Go, Idina Menzel
At the end of 2013, you couldn't fail to miss this one. It's Disney back to their best with the amazing vocals of Idina Menzel.
The Movie: Saturday Night Fever
The Song: Stayin' Alive, The Bee Gees
One of our favourite Bee Gees songs of all-time, very rarely does a song become more successful than the film it was written for. Now, where's our gold medallion?
The Movie: The Graduate
The Song: Mrs Robinson, Simon & Garfunkel
When it comes to writing songs for movies, Simon & Garfunkel are pretty well-versed, but this was one of the first pop songs written for a high-budget movie.
The Movie: Rocky III
The Song: Eye of the Tiger, Survivor
This song still makes us think we should be doing more exercise. It's one of the most memorable film songs ever.
What's your favourite song from a film? Let us know!