The Ultimate Valentine's Night Playlist
29 January 2015, 11:04 | Updated: 2 November 2017, 15:29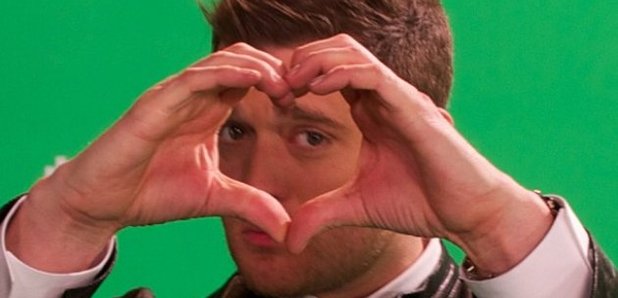 If you're planning a romantic night in for Valentine's, we've created the ultimate love songs playlist.
Smooth will be hosting a special Valentine's weekend, playing only the best love songs - so tune in and allow us to be the soundtrack to your Valentine's.
Moondance - Van Morrison

Released in 1977, Moondance is a great start to any love songs playlist.
Your Song - Elton John

Your Song was one of the first songs John wrote with Bernie Taupin. In fact, Taupin wrote the words for this song over breakfast at John's parents' house, where he was staying. According to the pair, the song isn't about anybody in particular - do we believe them? Of course not!
You Do Something To Me - Paul Weller

Originally written by Cole Porter, we have to admit to preferring Weller's cover version. Weller reached number nine in the UK with his effort in 1995.
All You Need Is Love - The Beatles

All You Need Is Love was written by John Lennon as a message of love and peace. It was first performed by the Beatles on Our World, the first live global television link. It was watched by over 400 million in 25 countries. The perfect message for Valentine's.
Can't Take My Eyes Off You - Frankie Valli

Released in 1967, this is one of Valli's biggest hits, reaching number two in the US. There has been multiple cover versions but for Valentine's night, Valli's original is the best.
The Look of Love - Dusty Springfield

Composed by Burt Bacharach and Hal David, the song appeared in the 1967 spoof James Bond film Casino Royale. In 2008, the song was inducted into the Grammy Hall of Fame. It also received a Best Song nomination in the 1968 Academy Awards.
Can't Help Falling in Love - Elvis Presley

Can't Help Falling in Love featured in the 1961 film Blue Hawaii. In 1970, Andy Williams' version went to number three in the UK and in 1976, it became a UK hit once again when The Stylistics version hit number four. Presley's version will always be the frontrunner for us.
Saving All My Love for You - Whitney Houston

Saving All My Love for You featured on Houston's debut album, released in 1985.
Houston won her first Grammy Award with the song, in the category Grammy Award for Best Female Pop Vocal Performance. It went to number one in the UK and has sold over 3 million copies worldwide.
Lady - Kenny Rogers

In 2014, Kenny Rogers revealed that Lionel Richie wrote Lady in the toilet at the recording studio!
"I called Lionel, and I said, 'I'd like for you to write a song for me,'" the country singer said on the Today show. "Lionel doesn't write entire songs. He writes ideas." And apparently Richie finished the song in the bathroom on the day they recorded the song.
Everything - Michael Bublé

Everything was released as the lead single from Michael Bublé's third studio album, Call Me Irresponsible.
Bublé wrote the lyrics for his then girlfriend, actress Emily Blunt. He later said: "I wrote the song about the great happiness of real love, but at the same time I was making a statement about the world. We're living in really crazy times, and I wanted to say that no matter what's happening, this person in my life is what really makes it worthwhile." Aww!
What songs will make it to your Valentine's night playlist? Let us know via the comment box below.