Which Version Is Best? Please Mr. Postman
2 October 2014, 15:37 | Updated: 2 November 2017, 15:29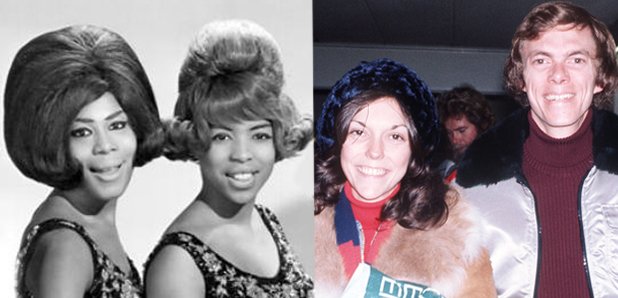 The Marvelettes versus The Carpenters - which version of the number one hit is the best? Have your say
"(Stop)
Oh yes, wait a minute Mister Postman
(Wait)
Wait Mister Postman"


The Marvelettes versus The Carpenters
The Marvelettes - Please Mr. Postman
1960s girl group, The Marvelettes, made music history with their debut single Please Mr. Postman.
The catchy track was not only one of the first number-one singles to be recorded by an all-female vocal group, but it became the first Motown song to reach number one on the Billboard 100 pop charts.
It also featured Marvin Gaye on drums as he accompanied the girls as part of the Funk Brothers - a group of session musicians who played on a host of famous Motown songs.
The Carpenters - Please Mr. Postman
The Carpenters covered the '60s Motown hit in the mid-70s, but gave it a different spin.
Notably more rock 'n' roll than the original, siblings Carol and Richard reworked the song away from its soul roots.
They had as much success as The Marvelettes with the track. Their 1975 version climbed back to its original number one spot on the Billboard Hot 100.
Best Version? The Carpenters' cover, but only just.
Which is your favourite version of 'Please Mr. Postman'? Let us know via the comment box below.