7 of the greatest Toto songs ever
17 May 2018, 15:00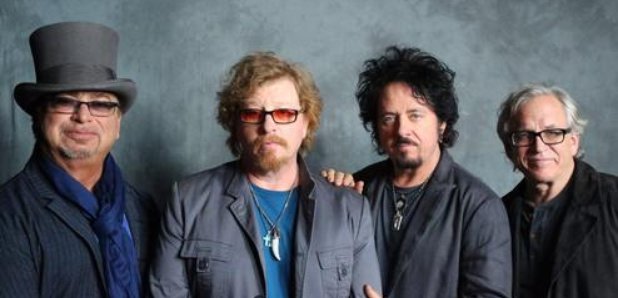 Toto are one of the greatest soft rock bands of their generation, and are still going strong to this day.
But they're not just that band that did 'Africa' (though, if they were, that would still have been a fine achievement!).
Here, we've picked some of the greatest songs to get you started in the world of Toto...
1. 'Africa'
Read more: The Story of... 'Africa'
Well, we kind of have to start here, don't we. What a tune!
This song tells the story of a man who comes to Africa and must make a decision about the girl who comes to see him. He is enamoured with the country, but must leave if he is going to be with her.
The initial idea for this song came from Toto member David Paich. Drummer Jeff Porcaro later said that it was about "a white boy trying to write a song on Africa, but since he's never been there, he can only tell what he's seen on TV or remembers in the past".
Paich said: "There was a little bit of autobiographical information in there: being consumed by my work, not having time to go out and pursue getting married and raising a family and doing all the things that other people do that were my age at the time".
2. 'Rosanna'
Written by David Paich, he has said that the song is based on numerous girls he had known. As a joke, the band members initially played along with the common assumption that the song was based on actress Rosanna Arquette, who was dating Toto keyboard player Steve Porcaro at the time and coincidentally had the same name.
Arquette herself played along with the joke, commenting in an interview that the song was about "my showing up at 4 am, bringing them juice and beer at their sessions".
3. 'Hold the Line'
Written by keyboard player David Paich and sung by Bobby Kimball, this was Toto's first ever single.
Drummer Jeff Porcaro said of the track: "It was a perfect example of what people will describe as your heavy metal chord guitar licks, your great triplet A-notes on the piano, your 'Sly'-hot-fun-in-the-summertime groove, all mishmashed together with a boy from New Orleans singing, and it really crossed over a lot of lines."
4. 'I Won't Hold You Back'
This ballad features Eagles bassist Timothy B Schmit on backing vocals.
You may recognise it as the main sample in the 2001 UK number one single 'Another Chance' by Roger Sanchez.
5. 'I'll Be Over You'
This track was Toto's highest charting since original vocalist Bobby Kimball left the band in 1984.
It also featured Michael McDonald on backing vocals, and he also appears in the music video.
6. 'Stop Loving You'
Continuing the trend of booking in famous backing vocalists, this one features Yes frontman Jon Anderson.
It wasn't a hit in either the UK or US, but managed to get to number two in the Netherlands.
7. 'Pamela'
This 1988 track proved to be Toto's final ever hit single, reaching number 22 in the US.
The song was written by David Paich and Joseph Williams, with Paich providing the name 'Pamela'. Williams happened to have a girlfriend at the time named Pamela, and had already written a song for her by the same name. And so, the chorus of Williams's song was used in the bridge, and he wrote new words and melody for the verses.