Vote For The Best: ABBA Or Fleetwood Mac?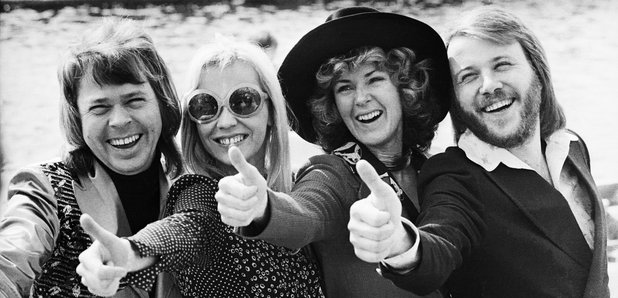 Two of the biggest ever music groups - but who will get your vote?
ABBA Or Fleetwood Mac?
In our star battles, we pit two bands or artists against each other and as YOU to decide on your favourite. Vote below!
The Facts
ABBA
Years Active: 1972 - 1982
Members: Agnetha Faltskog, Bjorn Ulvaeus, Benny Andersson, Anna-Frid Lyngstad
Biggest hits: 'Dancing Queen', 'Fernando', 'Waterloo' and 'Mamma Mia'
Studio Albums: 8
Albums sold: 300-400 million worldwide
Legacy: Since their split, the ABBA brand has continued spawning the successful stage musical, 'Mamma Mia' and then the film in 2008. They are the second best-selling music group of all time (behind the Beatles)and they were inducted into the Rock N' Roll Hall of Fame in 2010.
Reason for split: The band were made up of two couples - Agnetha and Bjorn, Frida and Benny, however fame put a strain on both relationships and they ended in divorce. This killed their creative mojo as a group and they split shortly after.
Net Worth: There are no exact figures but they are estimated to have a net worth of £100m each. Let's not forget that in 2008 they turned down an offer of $1bn to tour again, so they must not be strapped for cash!
Fleetwood Mac
Years Active: 1967 - Present
Members: John McVie, Stevie Nicks, Lindsey Buckingham, Mick Fleetwood Mac
Biggest hits: 'Dreams', 'Don't Stop', 'The Chain' and 'Go Your Own Way'
Studio Albums: 17
Album sold: 100 million worldwide
Legacy: They are one of the best-selling bands of all time, they were inducted in to the R&R Hall of Fame in 1998 and have also received a Brit Award for Outstanding Contribution to Music. In 2015, they headlined the Isle of Wight festival.
Reason for split: The band went through many line-up changes and similar to ABBA, for some time there were two couples in the group (Buckingham and Nicks, Christine and John McVie) which caused a lot of strain but also produced their most successful album, 'Rumours'. They returned to the most-famous line-up in 1997 and have been touring since.
Net Worth: The group has a net worth of approximately £85m (www.celebritiesmoney.com)
Now Vote For Your Favourite!