WATCH: Elton John And Billy Joel Duet On 'Piano Man' 15 Years Ago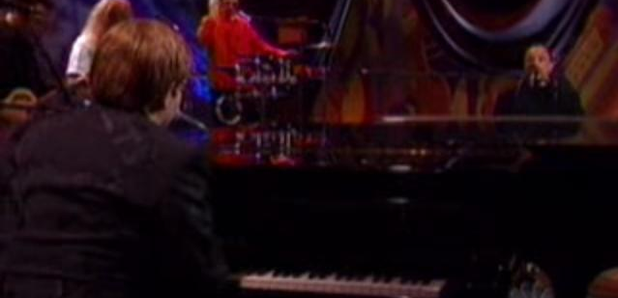 Two music legends together singing one iconic song...
Back in the '90s, musical legends Billy Joel and Elton John toured together on a series of 'Face to Face' tours.
It was so successful, they did it all over again in 2003. And then again in 2009.
And sadly we missed it all of those times... doh!

It still holds the title today for the longest running and most successful concert tandem in pop music history.
When their final tour ended in March 2010, it was rumoured that the pair had fallen out and Billy Joel seemed to confirm this in an interview with Entertainment Weekly last year when he said the pair had finally made up.
"We made up a long time ago," Billy told the publication. "We sat down and I was like, 'Don't throw your friends under the bus.'"
If you also missed the magical of that tour, here's a chance to catch the two together when they performed together on The Jay Leno Show in 2001.