Watch Elvis In This Incredible 1968 Performance Of 'Heartbreak Hotel'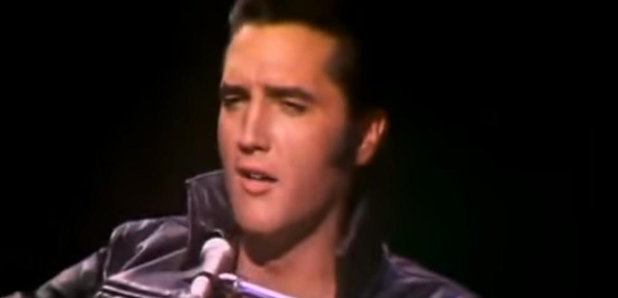 In case there was any doubt, THIS is why they call him 'The King'.
In 1968, Elvis desperately wanted to make a musical comeback, having concentrated on his film career for almost seven years, his chart success was suffering as a result.
Of the eight singles he released between January 1967 and May 1968, only two of them made it in to the U.S. top 40.
It was decided that a TV special would be the best way to get Elvis back in people's minds, as he hadn't done one since he paired up with Frank Sinatra for a show in 1960.
The special was filmed in Burbank, California with some lavish 'whistles and bells' performances and also some stripped-back, more intimate performances in front of a small audience.
The show aired on December 3rd and was an enormous success. It became the highest-rated television special of the year.
The plan worked – the public were reminded of Elvis' musical talents and fell in love with his voice all over again.
Soon after, he began to soar back up the charts and embarked on a tour including his stint in Vegas.
Have a watch of this incredible performance of 'Heartbreak Hotel':