WATCH: Tom Jones' Most Impressive Musical Duets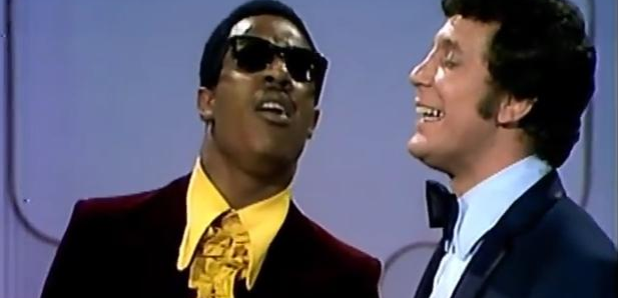 'This Is Tom Jones' ran from 1969 to 1971 with a whole host of first class music guests.
'This Is Tom Jones' ran from 1969-1971 and saw the Welsh singer welcome many high profile actors, comedians and musicians to join him for a chat, or even a song.
Each episode had a stellar line-up and over the course of the two years, the show had appearances from stars like Nancy Sinatra, Liza Minnelli, Janis Joplin, Ella Fitzgerald and Stevie Wonder to name just a few.
There were many wonderful duets between Tom and his guests and here are some of the best of those:
1. Stevie Wonder
This dapper duo make magic with their voices. Watch their medley of 'A Place in the Sun' / 'Uptight (Everything Alright)' / Nothing's Too Good For My Baby'.
2. Aretha Franklin
What a soulful pairing these two are. Watch them perform a medley of 'It's Not Unusual'/'See Saw'/'Spirit In The Dark'.
3. Ella Fitzgerald
Tom spoke to Clash Magazine about his duet with Ella saying, "
I tried to get a little loose on it and jazz it up a little bit, but that's not my forte, so I thought I'd just stick to my guns – I'll just do what I do – and she appreciated that. I thought I'd let her fly on it, and she did."
Watch them duet on 'Sunny'.
4. Johnny Cash
5. Little Richard
6. Shirley Bassey
The two Welsh stars perform 'With A Little Help From My Friends'.
7. Dusty Springfield
Their performance of 'I'm Gonna Make You Love Me' is just magical!
8. Tony Bennett
Which one of these performances is your favourite?