Re-Watch: Celine Dion And Elvis Duet On 'If I Can Dream'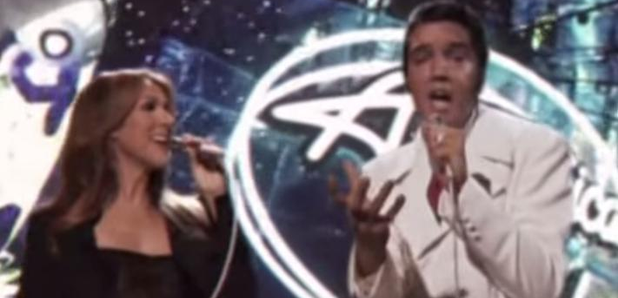 Find out how they were able to put Elvis and Celine Dion on stage together!
Modern technology allows us to do a whole range of things we've never ever dreamed would be possible.
In recent years, it's enabled us to bring entertainers back to life in the form of holograms and re-live their performances once more.
In 2007, Elvis was brought 'back to life' for a special duet with Celine Dion for an American Idol show in the States.
How Did They Do It?
Well first, Dion sang her parts of the song several times, looking to her side on cue at what later would be 'Elvis'.
Next, she did the same routine again with an Elvis body double who lip-synced the song and matched Elvis' physical moves from the original 1968 performance.
Lastly, all three performances – Dion by herself, Dion with the body double and the original performance by Elvis, were combined together through an editing technique called 'rotoscoping' which cut Elvis out of the original performance and into this one.
Mind-BLOWN!
It's the same technology that was used to bring Natalie Cole and her late father, Nat King Cole together to perform 'Unforgettable'.
Watch the incredible duet between Celine Dion and Elvis: