What's The Best Beatles Guitar Solo?
15 June 2015, 15:27 | Updated: 2 November 2017, 15:29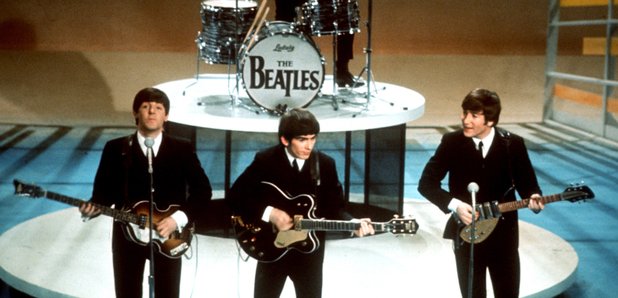 It's a question that's long troubled us here at Smooth... Can you help us decide?
Everything's pretty smooth here at Smooth HQ, unless you get into a fiery debate about which Beatles guitar solo is the best! We've counted down five of our faves here - feel free to suggest your own in the comments if they're missing.
1. While My Guitar Gently Weeps
The ultimate classic Beatles track? Of course, the guitar solo wasn't actually played by a Beatle, but one Eric Clapton. Clapton is not formally credited on the album.
2. Let It Be
Let It Be is undoubtedly one of the most beautiful Beatles songs in existence. Written and sung by Paul McCartney, it was the final single before he left the band. The guitar solo on the album, though, is different from the single version.
3. The End
The End is the last song to be recorded by all four Beatles, and features a solo played by all three guitar-strumming Beatles: Paul McCartney, George Harrison and John Lennon. The two-bars each solo follows a drum solo by Ringo Starr.
4. Helter Skelter
Helter Skelter is possibly the heaviest song on the White Album, and legend has it was written by McCartney in reaction to The Who's I Can See For Mlles. McCartney wanted to create the loudest and dirtiest song he could. Rolling Stone ranked Helter Skelter number 52 in its 100 Greatest Beatles Songs.
5. Come Together
Come Together was the opening track of 1969's Abbey Road. It has been described as 'a perfect combination of McCartney's 'sweet' and Lennon's 'sour'. Lennon's guitar chords produce an epic bridge for the track.
So there's our Top 5! Do you agree?