Original Or Cover? Dancing In The Street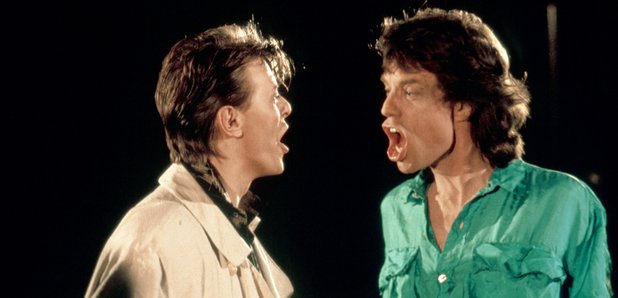 David Bowie and Mick Jagger OR Martha Reeves And The Vandellas? Have your say!
The Original: Martha And The Vandellas
Co-written by Marvin Gaye for the Motown Record Label, 'Dancing in the Street' was originally released in 1964 by all female outfit, Martha And The Vandellas.
The song became their signature and despite the carefree lyrics about dancing in the street, it caused quite a controversy. Some interpreted the words as a call to riot in the civil movement.
The original went to number two in the U.S. charts and number four in the U.K.
Have a listen:
The Cover: David Bowie And Mick Jagger
Bowie and Jagger recorded this cover as part of the Live Aid charity movement in 1985.
Originally, the plan was for both to perform the song live with Bowie at Wembley and Jagger at John F.Kennedy Stadium in the States through a satellite link-up, however the idea was scrapped when it was found there would be a delay.
Instead, the duo recorded at Abbey Road Studios and filmed the music video on the same day.
This cover topped the UK charts and made number seven Stateside.
Have a listen:
VOTE FOR THE BEST!