Lake District Local Events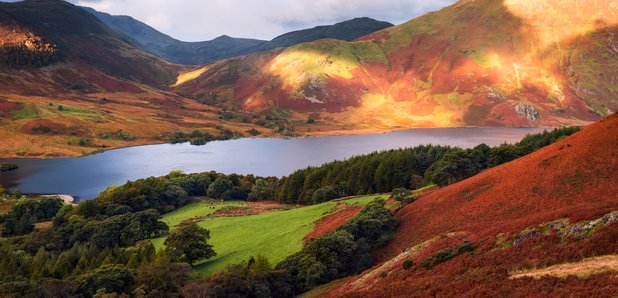 Find out about local events with our guide to the best stuff happening in your area.
Hard Hat Tours at Wray Castle
November 17th 2018, November 18th 2018, November 24th 2018, November 25th 2018
Time:Tours start 11am, 1pm and 3pm
Email:wraycastle@nationaltrust.org.uk

Telephone:015394 33250
Venue:Wray Castle
Address:Low Wray
Town:Ambleside
County:Cumbria

Postcode:LA22 0JA
The Hard Hat Tours take you beyond the visitor route into some of the unseen parts of Wray Castle. There are spiral staircases to negotiate, small spaces to get through (hence the hard hats) and a few cobwebs to avoid. Places are limited, book early to avoid disappointment by either calling 015394 33250 or email wraycastle@nationaltrust.org.uk.

This tour will take you into parts of the building not usually open to the public, so there'll be uneven floors, steep staircases and some narrow and dark spaces. Please wear sturdy footwear and wrap up warm, some parts of the castle may be a little chilly! You'll be provided with hard hats and torches.
Xmas Craft and Shoppping Fair in Lazonby
Sunday 18th November 2018
Time:10:00am to 4:00pm

Contact:Jill Eastham
Email:info@lazonby-cumbriacraftfairs.co.uk
Telephone:01768 870824
Venue:Lazonby Village Hall

Town:Lazonby, Nr. Penrith
County:Cumbria
Postcode:CA10 1AQ
Xmas Craft & Shopping Fair at Lazonby Village Hall near Penrith, with 30 stalls of crafts, gifts and photography. Refreshments and hot food served all day. Free entry to the public. In aid of Eden Mencap Society.
Advent Craft Fair
Saturday 1st December
Time: 10am - 3:00pm
Organiser:St Thomas' Church
Email:forhmr@hotmail.com
Venue:St Thomas's Church
Address:LA9 5QL
Town: Kendal
Local crafts, Kid's activities, home made soup lunch and refreshments. Supporting charities at home and abroad.
Ulverston Blood Donor Sessions
Tuesday 4th December 2018
Time: 1:15pm to 4:00pm & 5:00pm to 6:45pm
Telephone: 0300 1232323
Venue:Coronation Hall
Address: County Square, Ulverston LA12 7LZ
The Ulverston blood donor sessions are held regularly at the Coronation Hall in Ulverston with two sessions from 1:15pm to 4:00pm & 5:00pm to 6:45pm with limited walk in slots. Appointments can be made via the blood service website.
Christmas Fair
Thursday 6thDecember
Time: 6pm-9pm
Organiser: PV Dobson
Venue: PV Dobson & Sons, Car Showrooms
Town: Levens, Kendal
In aid of Martin House Children's Hospice, 40+ Stalls, mulled wine, mince pies, live Christmas music, free entry.
Keswick Choral Society's Festival of Christmas Music
Tuesday 11th December
Time: 7:30pm
Email : publicity@keswickchoral.org.uk
Venue: Crosthwaite Church
Address:CA12 5QG
Town: Keswick
Tickets may be obtained in advance from members or from Bookends for £12 in advance, £14 on the door. Under-12s are admitted free.
Refreshments will be available.
Carols for both choir and audience form part of the programme, and the audience always enthusiastically participates in singing many old favourites. It's a great way to start off this festive season. The main work performed by the choir will be Vivaldi's Gloria. For both choirs and audiences, this is one of the best-loved works in the choral repertoire. Other music will include Love came down at Christmas by the Society's Director of Music, Ian Hare, which was premiered at Carlisle Cathedral last Christmas; this will be only its second performance.
Blood Donor Session in Keswick
Wednesday 2nd January 2019
Time:3:00pm to 7:00pm
Telephone:0300 123 23 23
Venue:Braithwaite Institute
Address:Braithwaite
Give blood in Keswick's four-hour blood donor sessions held at the Braithwaite Institute in Keswick and help save a life. Appointments should be made.