Gucci is selling old-looking dirty trainers for an eye-watering £615
20 March 2019, 17:06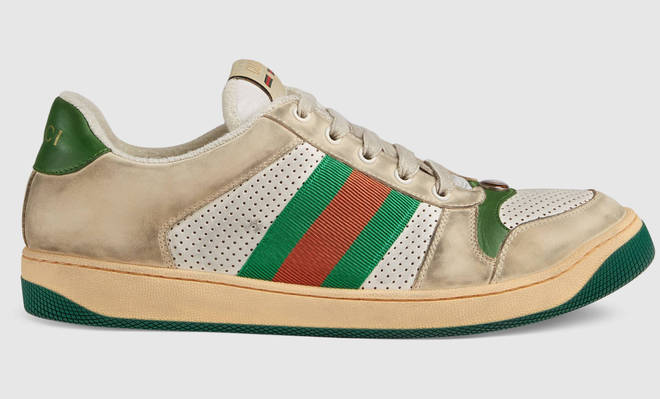 Just when you thought luxury fashion couldn't get anymore bonkers, Gucci comes along selling intentionally-filthy trainers.
If you find it too tiring to break-in your own trainers, or can't be seen to ever achieve the perfect 'worn-in' look yourself, then never fear - for a mere £615 Gucci can do the hard work for you!
The Italian fashion house's old-looking and dirty 'Screener' trainers from the brand's Cruise 2019 collection, come in a variety of colours and fabrics and "a treated allover distressed effect," according to their website.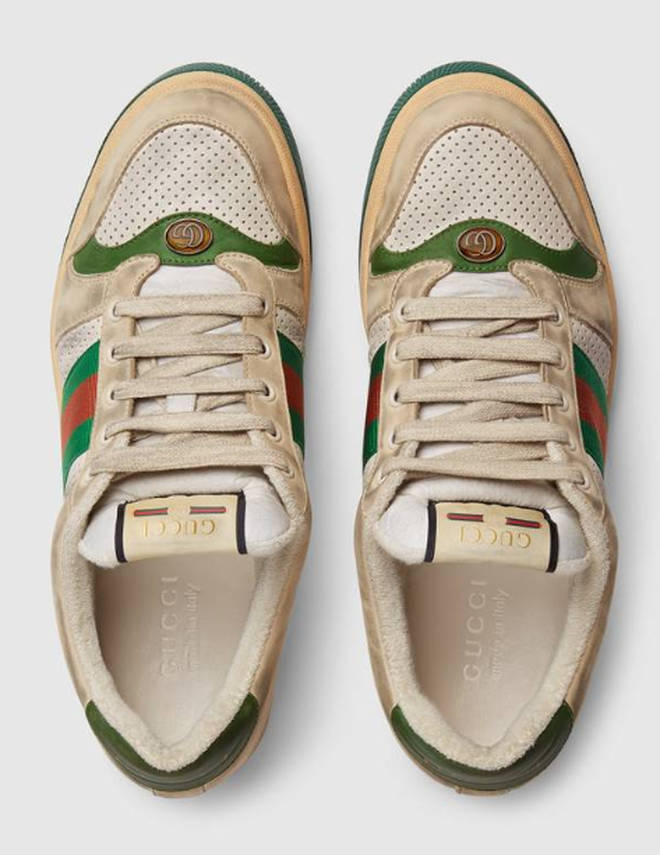 Unsurprisingly, the '70s inspired styles have received a huge backlash online with people calling out the brand for the "ridiculous" shoes.
One Twitter user quipped: "For those of you that want those go find a homeless person and give them $870 for their shoes. At least you will be helping someone...how ridiculous to buy shoes like that."
Julian Sheldon on Twitter said: "Gucci actually doing derelict sneakers now. £615 for a pair of your grandad's gardening shoes."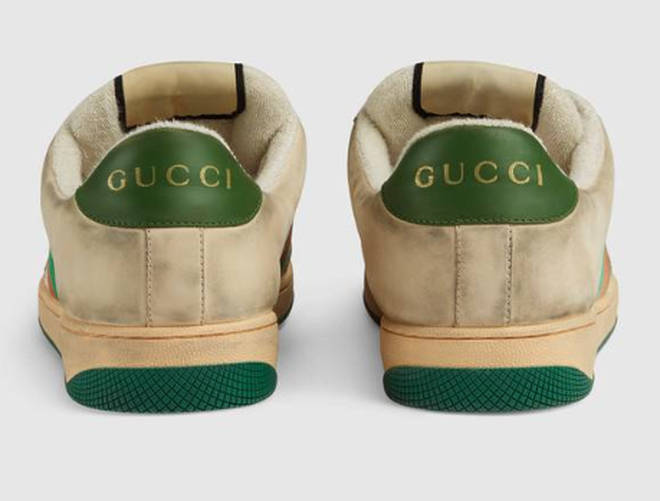 With another pointing out: "I can sell you some dirty size 11.5 sneakers for 1/3 this cost."
In a twist of irony, Gucci's care guide warns customers to handle the shoes with care "for a longer product life" and when it comes to washing to: "Clean when the shoe is dry, using only neutral or same-colour products to avoid staining."