7 ways to get rid of dark under eye circles
8 May 2019, 14:17 | Updated: 8 May 2019, 14:29

Promoted by Clarins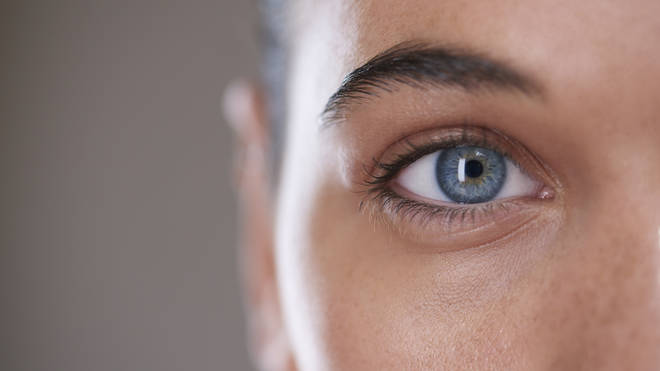 Waking up with dark under eye circles is a sure fire way to give you a bad start to the day, but the good news is there are simple tricks, products and even lifestyle changes you can employ to tackle the problem once and for all.
Here you'll find the seven best solutions on how to tackle dark circles including at-home remedies, sleep routines and even Kate Moss's secret trick for brightening eyes and keeping puffiness at bay.
Read on to read our top tips for how to reduce dark circles...
Place cucumber slices on your eyes

A wide variety of antioxidants present in cucumber including orientin and isoscoparin and vitamin C and K means that the humble vegetable is ideal for reducing dark colouration and puffiness.

Place cucumber on your eyes.

Picture: Pexels

Slice a cucumber until you have two sections of about half a centimetre in thickness and lie down placing them over your closed eyes for ten to fifteen minutes.

The colder the better if you have time, place the slices in the freezer for a few minutes before application - the extra coolness is said to reduce dark circles by discouraging the buildup of fluid under your eyes.

Drink lots of water

When your skin gets dehydrated it starts to look sunken and sullen.

With eyes situated so closely to our facial bones, as soon as we start to become dehydrated the skin beneath them tends to look sunken, causing the effect of dark circles.

Drink lots of water for healthy skin.

Picture: Pexels

Water cleanses your system, ridding it of toxins and giving skin a healthy glow. To stay hydrated the European Food Safety Authority recommends two litres for men and 1.6 litres for women on a daily basis - which translates as 6-8 glass of water a day.

Get lots of sleep

While there are quick fixes for dark circles, the appearance of discoloured eyes tends to point to a lack of good quality sleep, with stress and anxiety adding to the affliction.

We know you've heard it all before, but a good night's sleep really is essential for good health - plus sleep deprivation can make our skin look pale, exacerbating the look of dark circles.

Get lots of sleep for refreshed skin.

Picture: Pexels

Seven to eight hours of good sleep can do a world of good towards calming your mind and feeling better within yourself and can be key to improving both your inner and outer wellness.

Tomato juice under your eyes

It may sound surprising but the juice from tomatoes have been used for years to greatly reduce dark under eye circles.

Tomato juice reduces dark circles.

Picture: Pexels

Mix tomato juice with freshly squeezed lemon juice and place the mixture under your eyes for ten minutes.

To stop the mixture going in your eyes - the last thing you want is stinging redness as well as dark circles - we recommend soaking the mixture in cotton balls and gently placing them under each eye.

Submerge your face in icy water

A trick used by Kate Moss, dunking your face in a bowl full of icy water is said to reduce puffiness dramatically.

Speaking to W Magazine the supermodel said she picked the trick up from the movie Mommie Dearest.

Submerge your face in iced water.

Picture: Pexels

"Those old school tricks work!" Kate says, adding that she recommends cucumber too.

"With slices of cucumber and you just put your face in it and you definitely wake up."

To back up her claims, celebrity facialist Ole Henriksen tole Vogue he often uses ice cubes in his facials to improve the look of skin

Learn to meditate

For many people dark under eye circles are temporary and small, but consistent, shifts in lifestyle can do wonders to improve their facial appearance.

Learn to meditate.

Picture: Pexels

Learning to meditate for just five minutes a day has been proven to lower heart rate, reduce chronic pain and increase happiness and well-being - all of which have the added bonus of guaranteeing a healthier, more comfortable sleep!

Take time out in your morning routine - even just three minutes if that's all you've got - to centre your mind, focus on your breathing and visualise the tension leaving your body.

Use an eye firming cream

Using a daily eye cream that specifically targets dark circles and puffiness is a great way to firm your skin and reduce dark circles long term.

A small amount goes a long way, and don't forget the skin around your eye is sensitive, so dab the cream - rather than rub it - gently around your eyes for the best effects.

Clarins Extra-Firming Eye, £41.99.

Picture: Clarins

Clarins Extra-Firming Eye Cream contains ingredients such as Kangaroo Flower Extract, which reduces the look of wrinkles whilst providing a firming effect to the skin, whilst Mother Of Pearl brightens the eye area.

Head here to find out more about the new Extra-Firming range from Clarins which helps to inject radiance into tired skin and diminish dark circles.